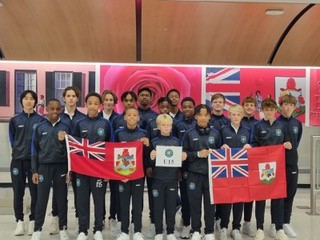 The FC Bascome football program is making its inaugural start at the USL Academy Cup in Tampa Florida after a long hiatus due to Covid and the Covid imposed travel restrictions.
Coach Andrew Bascome and his staff are on location with 55 youth players in the age groups Under 13, Under 15, and Under 19 Boys.
The first matches will be held on Thursday, March 30th, and the tournament ends on Sunday, April 2nd.
Coach Bascome said, "We are very happy with the preparations and the development of our players and coaches, they have put in a lot of hard work over the years, and they have really earned this opportunity. USL and the Academy Cup is a very important part of our program's vision, and we are very excited to finally be here. The target is always to win, but there is so much more involved in this opportunity. We are here to learn and observe, to better understand where our program is in relationship to the best clubs and teams within CONCACAF, to network, to build relationships, and further what we do. However, most importantly we are here to give the players a chance to express themselves and to use it for their own pathways toward a lifelong passion for the beautiful game. Only good things can come of out of this."
FC Bascome program philosophy is based on a desire to create the best possible environment for favorable and predictable player development. To be able to deliver on this vision, these things must be in place:
1. Structure, organization, and a desire to always better the players and coaches both as players and persons
2. Teach the players a sound technical foundation before progressing them to a more position-specific role and ultimately a full understanding of the game's tactical requirements.
3. Leverage modern technology and applications to support coaching, player development and overall club communication.
4. Provide a very visible pathway for the players already from the foundation years at the age of 4 to 5, up to the young adults at the age of 20 to 21.
Coach Bascome goes on to say, "USL helps us in so many ways to fulfill these requirements, and they have been outstanding to work with. Their resources and enthusiasm have been fantastic, and we are honored to be the first non-US/Canada club to join the program."