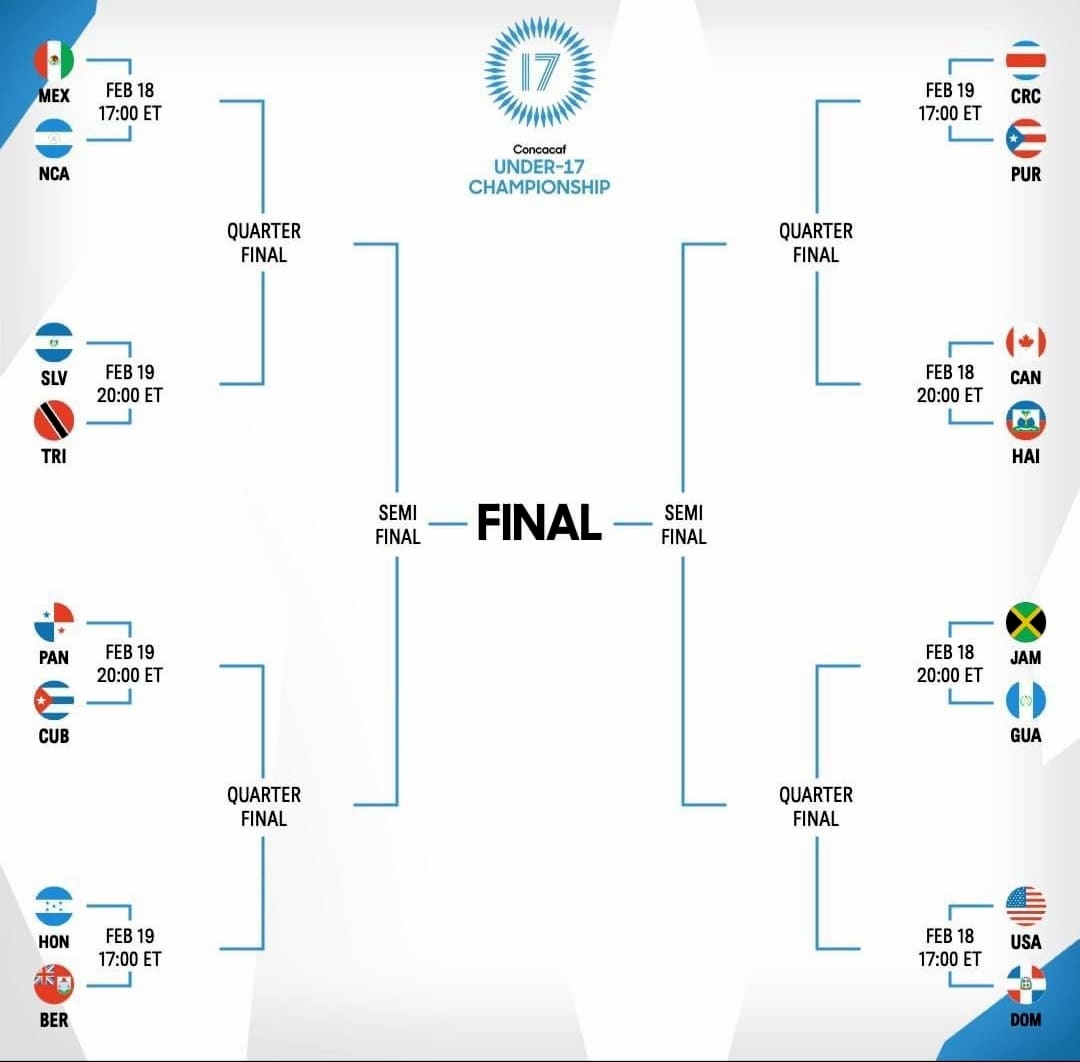 Bermudaís Under U17 National Squad Team take on Honduras in their first match at Estadio Pensativo (Guatemala) this Sunday at 6:00 pm as the 2023 CONCACAF Menís Under-17 Championship Round of 16 gets underway.
The match will be aired on FOX throughout the United States of America, it will also be streamed on CONCACAFís Official App and Youtube Channel ESPN.
www.islandstats.com will do its best to ensure our viewers have the opportunity to witness history.