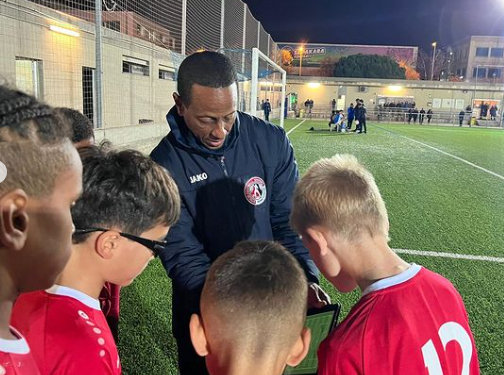 Kenny Thompson and his young KTECH squad began competing in the Tic Tac Cup Tournament in Barcelona.
Thompson said, "We've been competing since 2014 along with the top-level youth academies of Europe. Over the years we have played against the likes of FC Barcelona, Real Madrid, Villarreal, Ajax, PSG, Sevilla Porto, AC Milan to name some. In this year's tournament, we competed with Sporting Lisbon and RCD Espanyol in the group phase.
Big respect and congratulations to the players that are competing this year and have competed in the past. It's not easy. In fact, it's the highest degree of difficulty in youth football. Our players and parents commit to competing way beyond their comfort zone and this takes guts. Some have declined to remain comfortable.
Top football is a jungle and the sooner one learns to survive the better."
In their two Group Stage matches, KTACH went down 2 – 0 to Athletic Segre, and then went down 3 – 1 to Sporting Lisbon.