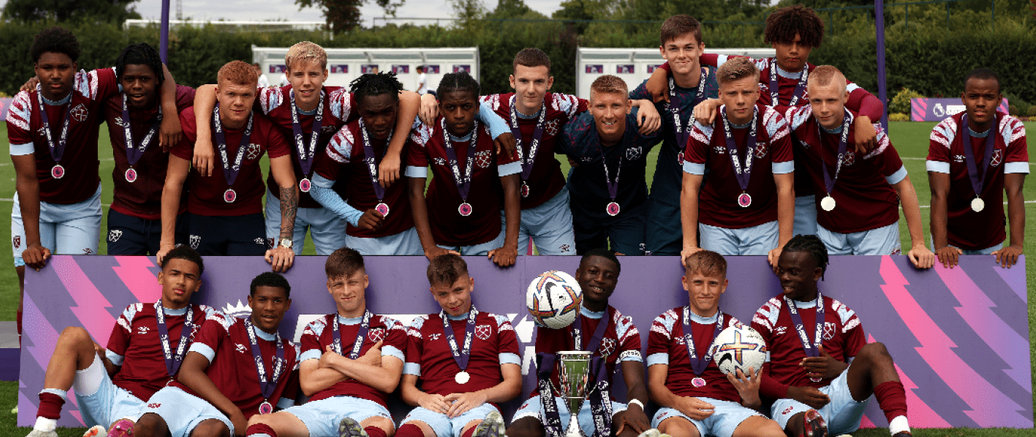 Remy Coddington and his West Ham United Under 19 teammates produced a sensational performance to defeat Tottenham Hotspur 8-0 and win the Premier League Next Generation Cup London.
Callum Marshall, whose hat-trick helped the Hammers storm back from 3-0 down to beat Crystal Palace in the semi-finals on Wednesday, went one better by scoring four times at Spurs Academy.
Gideon Kodua also got on the score-sheet with a hatt-trick while forward Coddington completed an unforgettable final for the young Hammers.