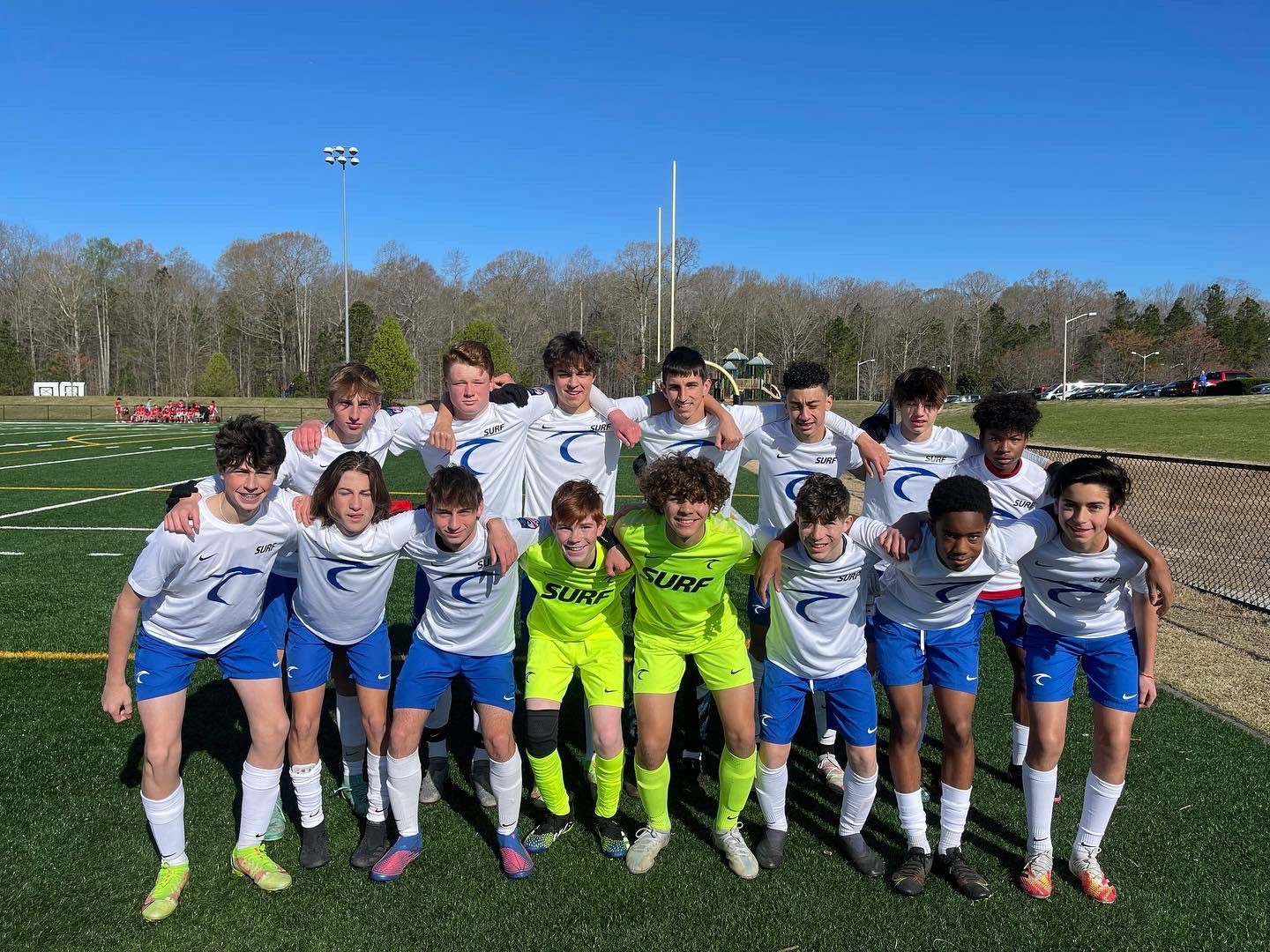 Players from Bermuda's Warwick Archers Youth Football (Robin Hood FC) began participating in the Jefferson Cup Boys Showcase event in Richmond, Virginia.
Day one saw the 2007 New England Surf State Navy team, featuring Xhavi DeRoza and Alexander (Olek) Rymon-Lipinski, go undefeated through the first two rounds of the tournament schedule.
In the opening match, Surf defeated DCSC Blue Metros 07 from Maryland in a 2-0 shutout win. In the day's second match the Surf would follow up with another win, edging out FC Richmond Magic Elite '07 in a 3-2 shootout.
Surf coach, Tommaso Trevisan, commented on the performances of Rymon-Lipinski and DeRoza:
"Rymon-Lipinski was a force in the two games today. Solid defensively and a threat offensively on set pieces, hitting the crossbar on a header in the second game. DeRoza was a constant threat to the opposition. He scored early on in the second game, assisted the second goal, and hit the crossbar from distance to almost seal the win."
The team will progress to the final if they score at least a goal in the final group stage game tomorrow morning at 8:00 am against the Progressive Youths PYSC 07 from New York.
Should the 2007 Surf advance to the final they will face off against either another Richmond Strikers 07 team or Touch Kings FC from Maryland. The final will be played at 11:45 am.