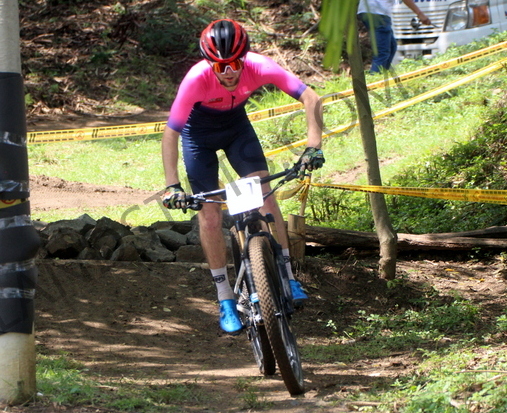 Robin Horsfield won the Kelso Mountain Bike Series season opener, defeating 59 Expert Category participants and making it obvious that he remains the man to beat in the series. He was the top rider of over 250 cyclists on the course.
Horsfield noted that after a tough start to the season, including a broken chain in Brazil and sickness at the first Ontario Cup it was good to get back on form.
"I have great sponsors - Butterfield & Vallis, Arch Reinsurance, the North Shore Pharmacy, and Fat Tire Massive are all a huge boost to my program, as well as Canadian realtor Robert Porteous. That, and the BBA's recent support of the PanAm Championships in Brazil was weighing heavily on my mind as the season didn't start out as we all might hope."
Horsfield was back in the saddle, finishing 9th at the Canada Cup short track event. Coach Mark Brown said "We continue to utilize the short track races, which are more road criterium-like in nature, as training for Robin. I was pleased to see him have the guts to attack the group mid-race. Seeing him attack a national level event suggests that his development is continuing on an upward trajectory."