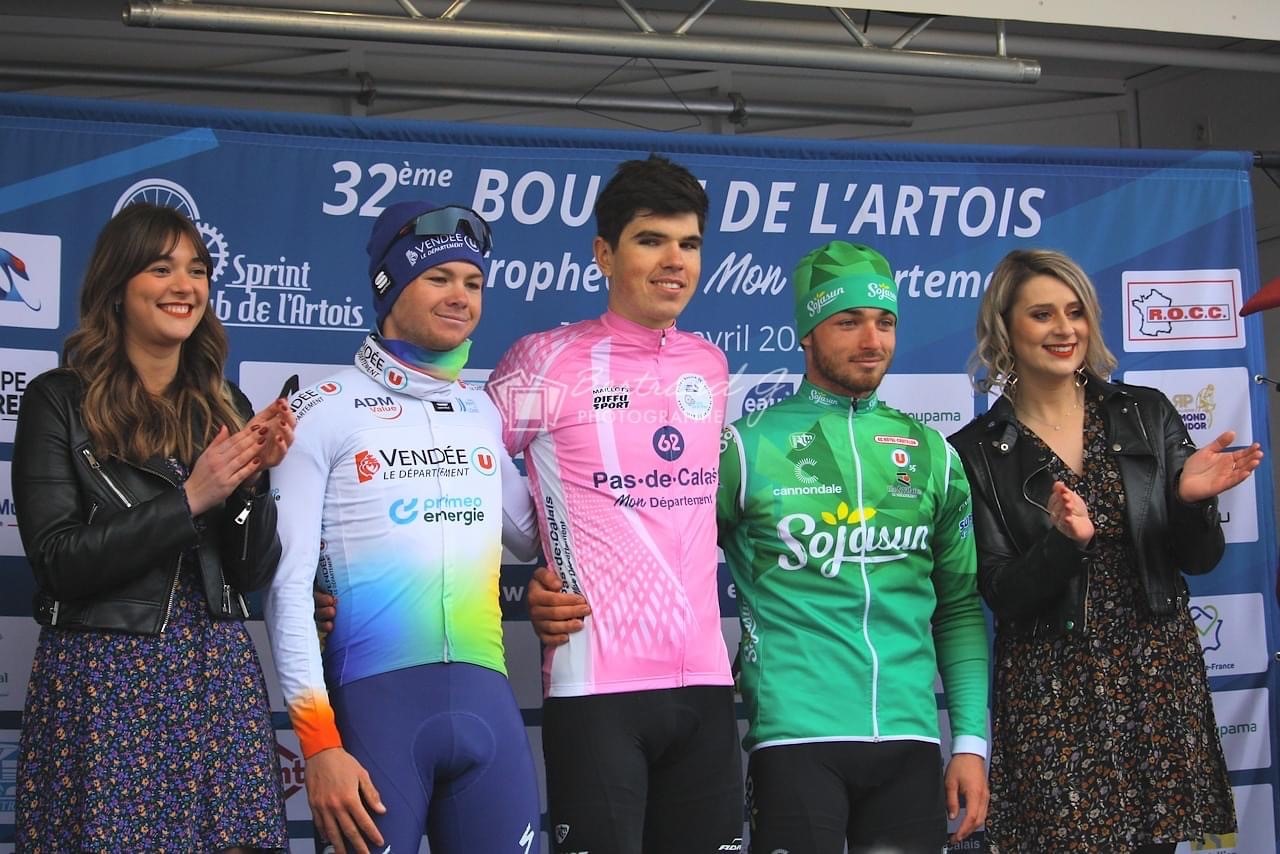 Kaden Hopkins was a member of the Vendee U Cycle team that concluded competing in the 32nd edition of the Boucle de l'Artois in France.
Hopkins finished 5th in the Second Stage which saw the competitors cover a distance of 80.3 KM. Hopkins clocked a time of 1:51:50, Pierre Thierry won the stage with a time of 1:51:43.
The Third Stage was a Sprint that covered 163.3 KM, Hopkins was ruled across the line in 3rd place with the same time as the Stage winner Jocelyn Baguelin who clocked 3:52:14.
Hopkins would finish 2nd Overall in General Classification, with a combined time of 7:48:38.