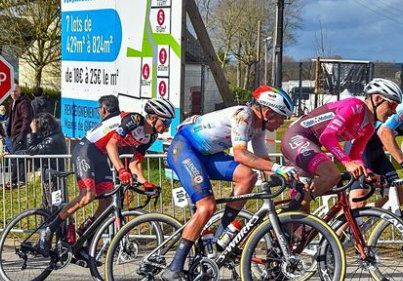 Kaden Hopkins and his Vendee U teammates competed in the Landivisiau - Gilbert Bousquet 148.7KM Road race.
Hopkins was involved in a mid-peloton crash, he had a front wheel with just one spoke left intact, Hopkins was able to get a wheel change, and got back into the race.
His teammate George Alfie was the top team finisher crossing the line 9th.
Hopkins posted on social media, "Had a run in with the ground in Boucles Guégonnaises. Thankfully came out of it injury free and happy with the sensations heading into the first major goals of the year."