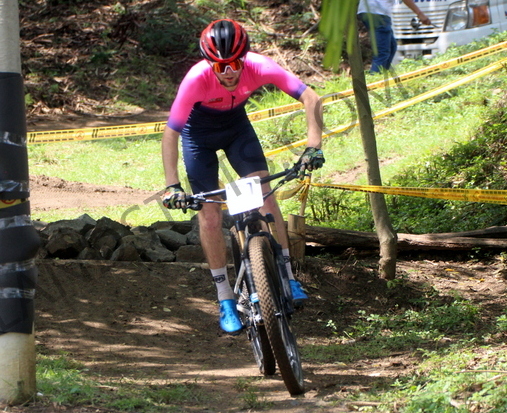 Robin Horsfield won the 'Eager Beaver Cross Country Half Marathon' Mountain Bike Race at Mansfield, Ontario.
It was a 30 km loop, Cross Country Marathon races are different than regular Cross Country Mountain Bike races as they are 95% single-track and laid out in one loop.
Horsfield's coach Mark Brown said, "This swings the pendulum more towards Mountain Bike specific skill. This is quite likely one of the reason's for Horsfield's victory, though, to be honest, he was in a class of his own as he never saw another competitor after the start line."
Horsfield is currently ranked 3rd in the province of Ontario, leading into the final two Ontario Cup races.