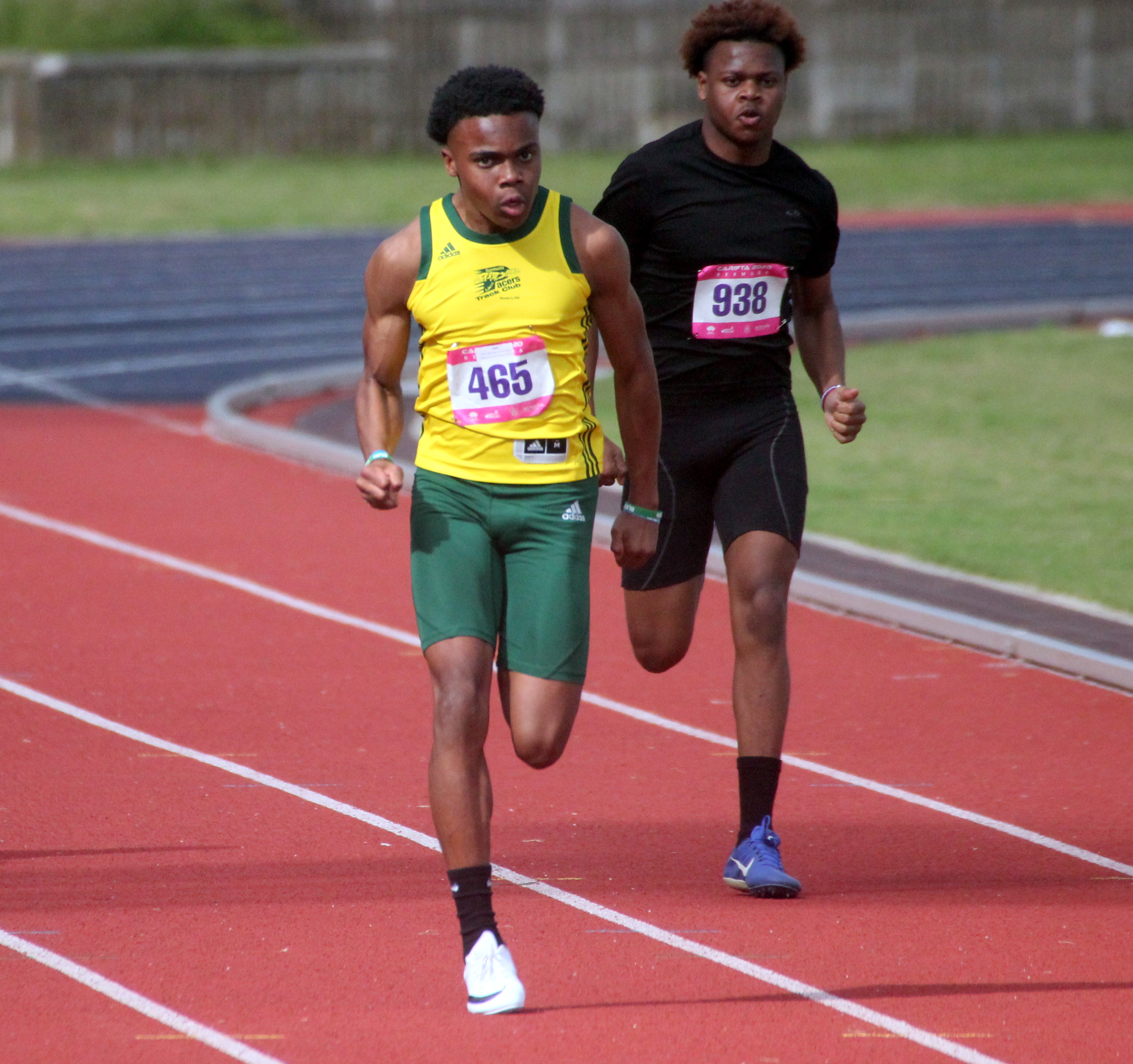 Mile Outerbridge (465)
IslandStats.com
The Bermuda Pacers Track Club hosted a track Meet at the Flora Duffy South Field Stadium at the National Sports Center.
The Under 17 Womenís 100 Meter Dash was won by Pria Wilson who was clocked across the line in a time of 12.85, Jayla Peets-Butte was second in 13.42, and Hannah Dill finished third with a time of 14.26.
Jaeda Grant ran to victory in the Under 17 Womenís 1500 Meter Run with a time of 5:06.36, Azari Jones was second in 5:13.32, and Amaris Munya crossed the line third clocking 5:32.27.
The Under 17 Menís 200 Meter Dash saw Miles Outerbridge clock a winning time of 24.07, Andre Hollinsid was second in 25.76, and Kemontau Bailey finished third clocking a time of 26.02.
Khari Sharrieff won the Under 17 Menís High Jump with a top leap of 1.80m or 5 feet 10.75 inches, Kajai Fox-Smith finished second with a leap of 1.60m or 5 feet 3 inches.
Click Here to see the
Full Bermuda Pacers Track Meet May 16th 2023 Results