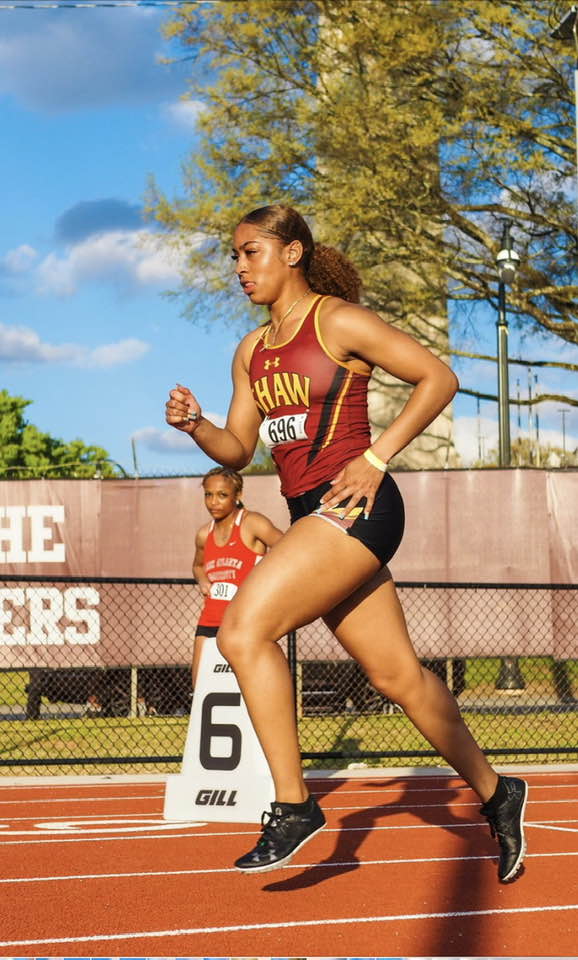 Brijette Basden and her Shaw University Women's Track & Field teammates competed in the Aggie Classic.
Basden won Heat 5 of the Women's 200 Dash Preliminaries clocking a Personal Best time of 26.19, this time would see her finish 24th overall.
Clocking 12.89 during the Women's 100 Dash Preliminaries saw Basden finish 3rd in Heat 4 and 16th overall.
Basden ran the anchor leg for Shaw in the Women's 400 Relay which saw them clock a time of 49.98 which put them in fourth place.