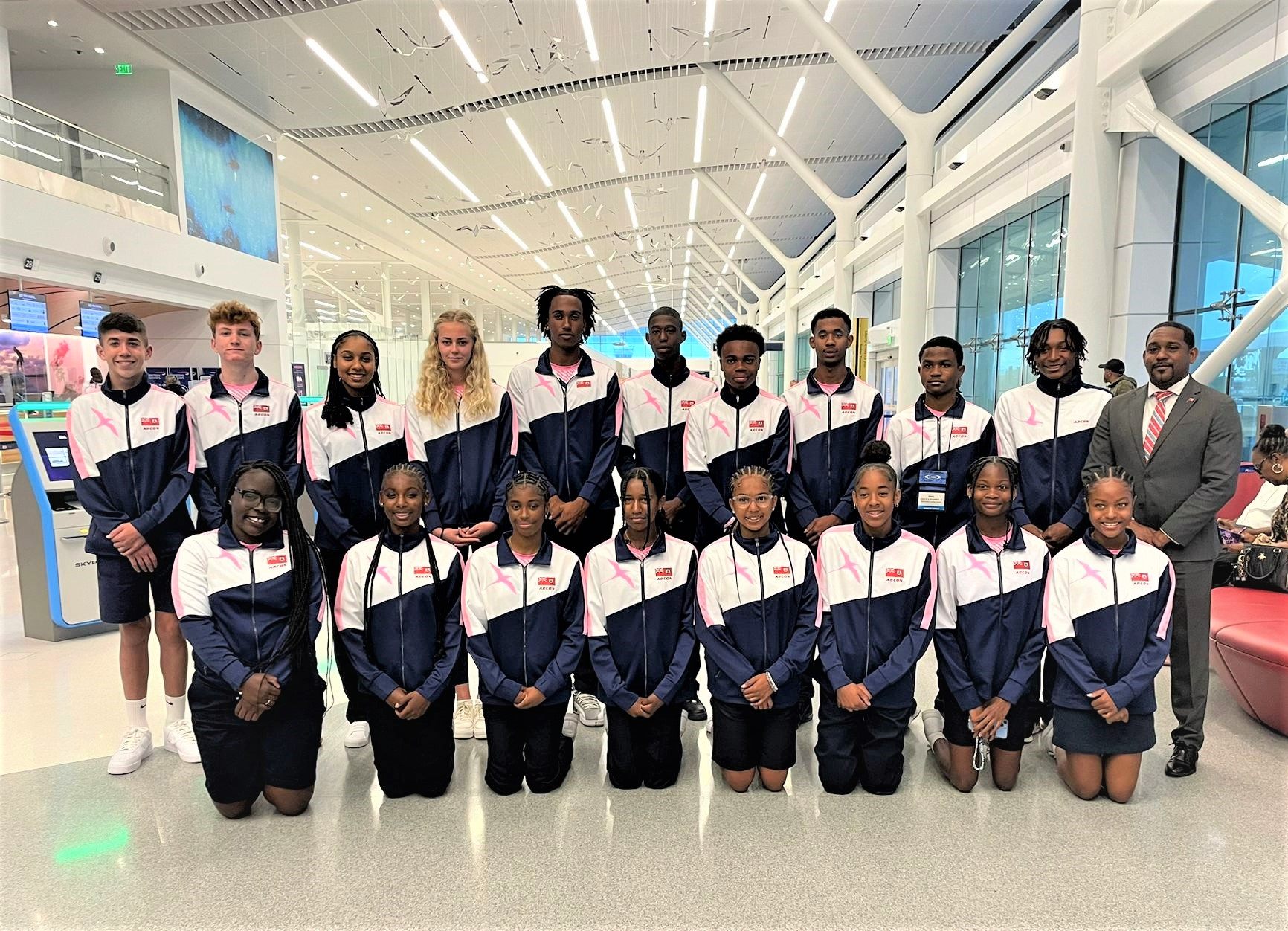 The Minister of Youth, Culture and Sport Senator Owen Darrell, and the Director of Youth, Sports & Recreation Charryse Bean said farewell to Bermuda's CARIFTA Games delegation at a ceremony at L.F. Wade International Airport.
Minister Darrell said, "CARIFTA has always seen some incredible performances by our young athletes. These games have launched the sports careers and dreams of many of our young Bermudian athletes. Bermuda's track and field and swim teams recorded amazing results at last year's Jamaica games. This year, we have an equally talented 2023 CARIFTA Team, and I am confident we will accumulate more gold, silver, and bronze medals during this week's Games."
The Minister will be attending the event to support Bermuda's athletes and will also attend a CARIFTA Congress meeting.
The Minister continued, "We aim to build partnerships with other small islands that can provide unique training and competitive opportunities for Bermuda's young people."
This year marks the 50th Anniversary of the CARIFTA Games, which are an annual Junior Track and Field competition founded by the Caribbean Free Trade Association.
The Bermuda National Athletics Association (BNAA) and the team are supported by Aecon, who presented the departing delegation with a $30,000 cheque to support the team the National Sports Governing Body.
The Minister concluded, "These games will be even more significant as CARIFTA legend and prominent former local athlete, Debbie Jones Hunter will also be in the Bahamas this weekend to mark the Games' 50th Anniversary. She was in the very first games in 1972. For me, this is my first CARIFTA Games as Minister, so I absolutely look forward to waving the Bermuda flag and cheering on our team as they strive for success."