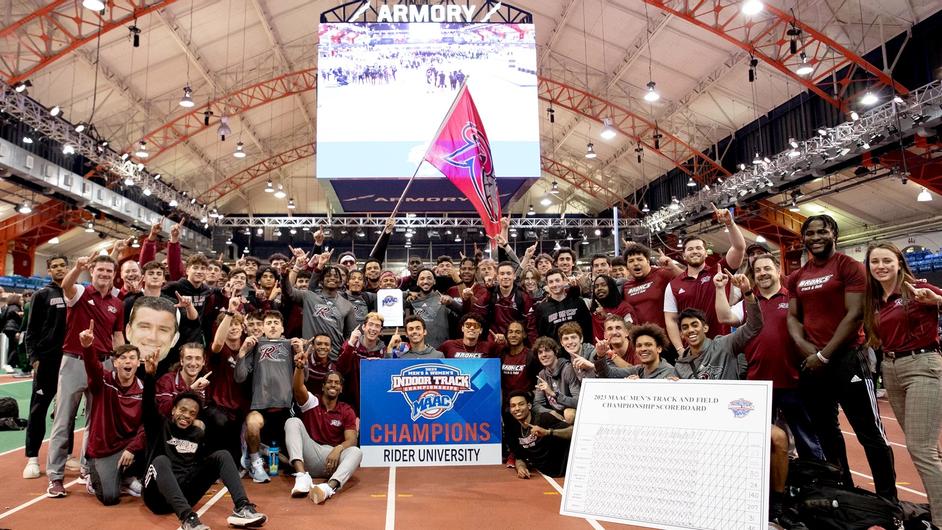 For the first time since 2017, Nathan Armstrong and his Rider University Men's Track and Field teammates won the MAAC Indoor Track and Field Championships.
Rider University finished with 207 points overall.
Armstrong clocked a time of 4:15.05 in the Menís 1 Mile Run Preliminaries finishing 9th to advance to the Final.
Armstrong finished 10th in the Menís 1 Mile Run Final clocking 4:20.45.