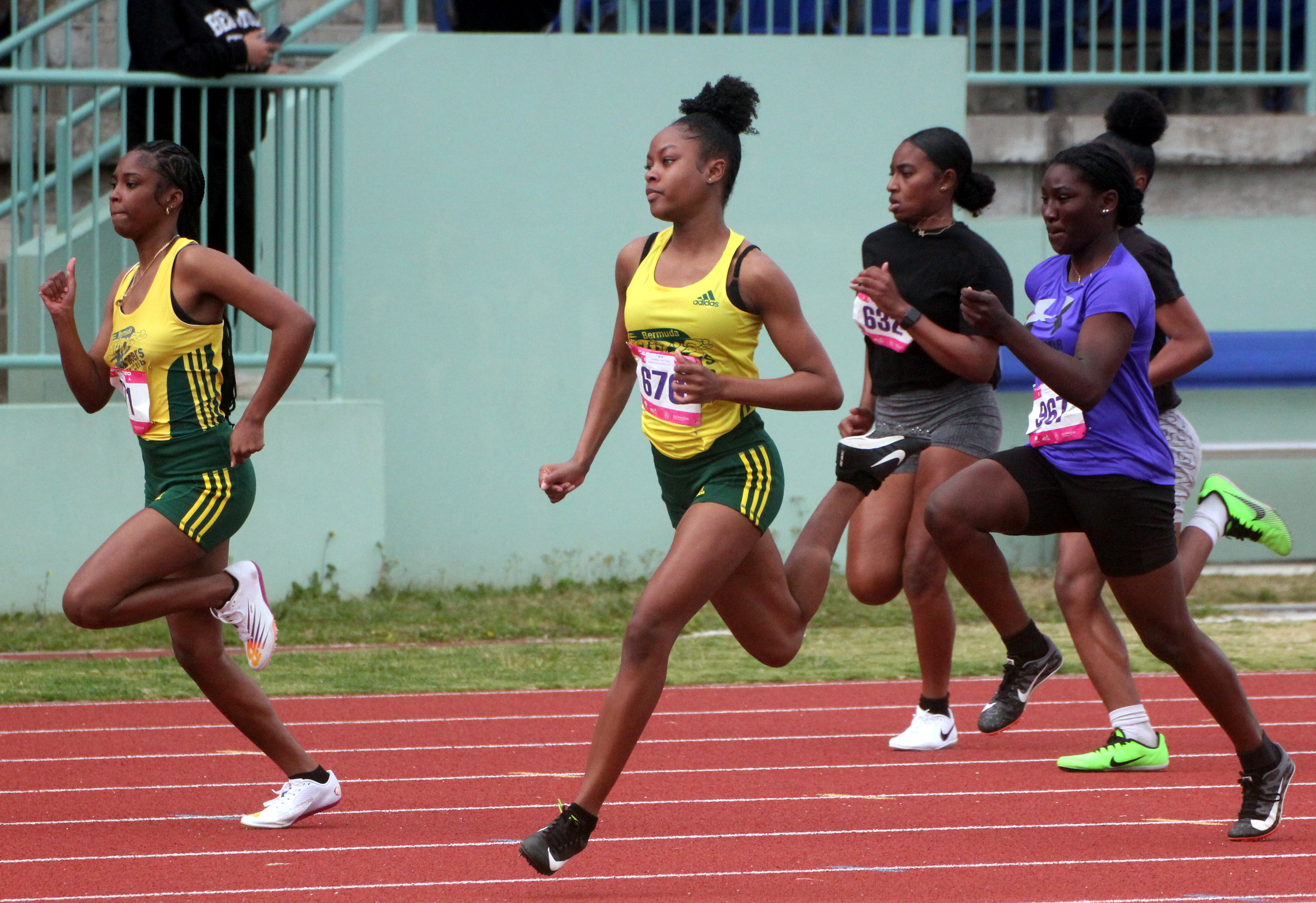 Bermuda National Athletics Association athletes competed at the National Sports Center Flora Duffy South Field Stadium in the Dash Track Meet.
Kelise Wade did the Under 14 Womenís double winning the 200m by clocking 28.47, and she won the 400m dash by clocking 1:05.44.
Tajahri Rogers just missed the Carifta Qualifying standard time of 4:20.00 in the Under 17 Menís 1500m clocking 4:22.60, Jake Smith was second in 4:24.97.
Click Here to see the
Full 2023 BNAA Dash Track Meet Results