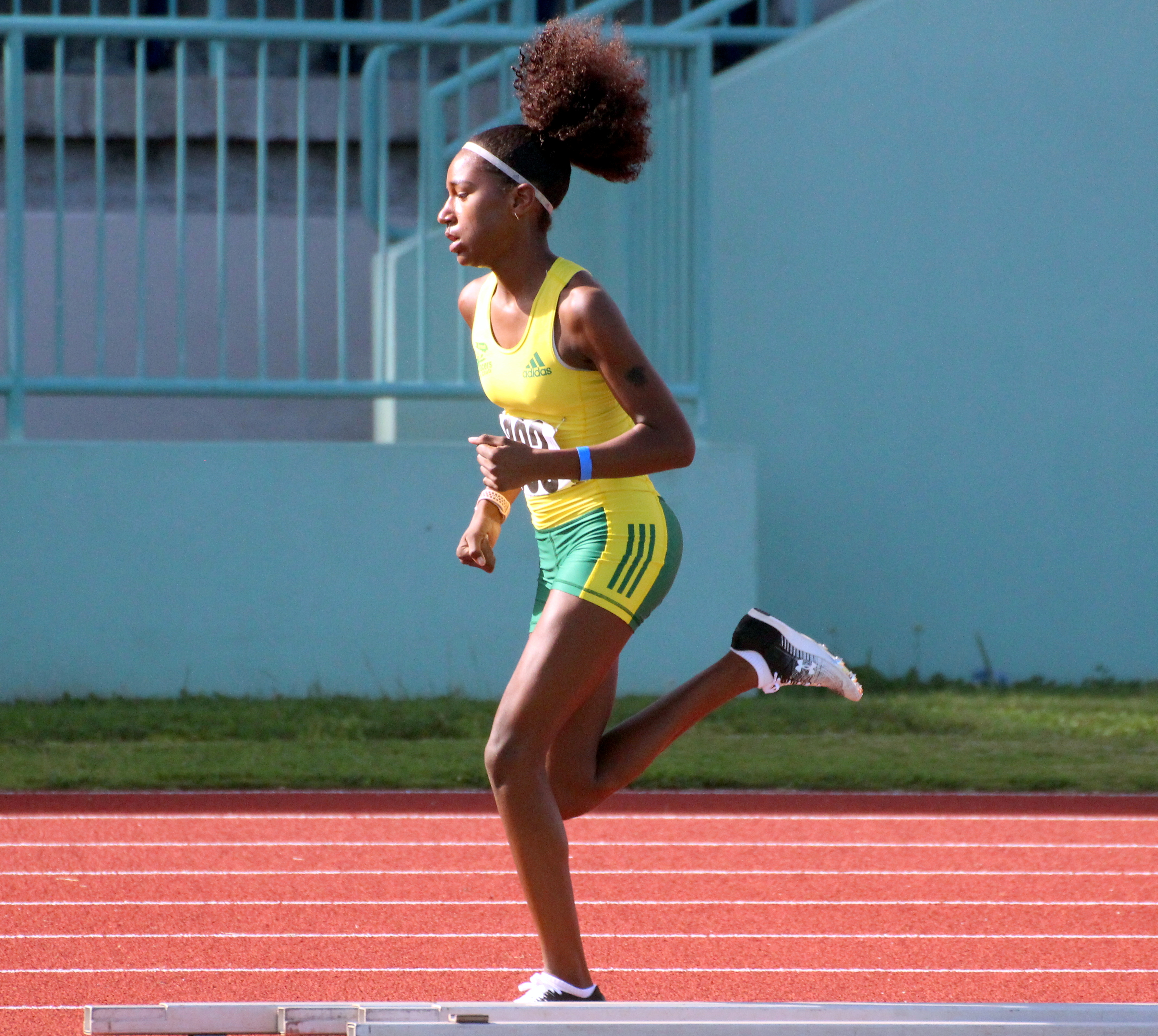 The Bermuda National Athletics Association hosted their first Track Meet of 2022, with one athlete meeting the Carifta Standard time.
Click Here to see
Pictures of Bermuda National Athletics Associationís January 15th, 2022 Track Meet
Jaeda Grant for the second time met the Under 17 Girls 1500m time, she finished third overall in a time of 5:12.35, with the standard set at 5:15.00, Teddy Shum clocked a winning time of 4:29.05 in the 1500m, while J'auza James finished second in 4:42.88.
In the Menís 400m Dash Antonio Bailey clocked a winning time of 51.54, Jaelyn Grant was second in 54.43, and Seer Carey crossed the line third clocking 56.01.
During the Women 100 Meter Dash J`naz Richards clocked a winning time of 13.62, Chinae Dickenson- Desilva was second in 13.70, and Massassi Maxwell-Smith finished third with a time of 13.85.
Tiara Derosa won the Womenís Shot Put Open with a top toss of 13.58m or 44 feet 6.75 inches, while Kesay Bell won the Under 20 Girls Javelin Throw with a top toss of 32.59m or 106 feet 11 inches.
Click Here to see the
Full Bermuda National Athletics Associationís January 15th, 2022 Track Meet Results