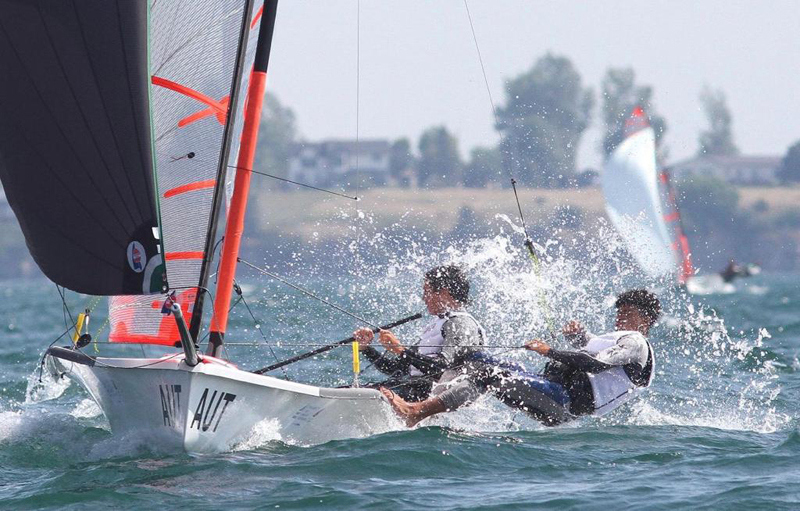 Paul Rodrigues and Christian Ebbin are competing in the 29er European Championship 2023 in Sweden.
Nine races have been sailed off the host KSSS Royal Swedish Yacht Club with the Bermuda pair in 35th place with 91 Net Points.
Rodrigues and Ebbin have five top ten finishes with their best being third.