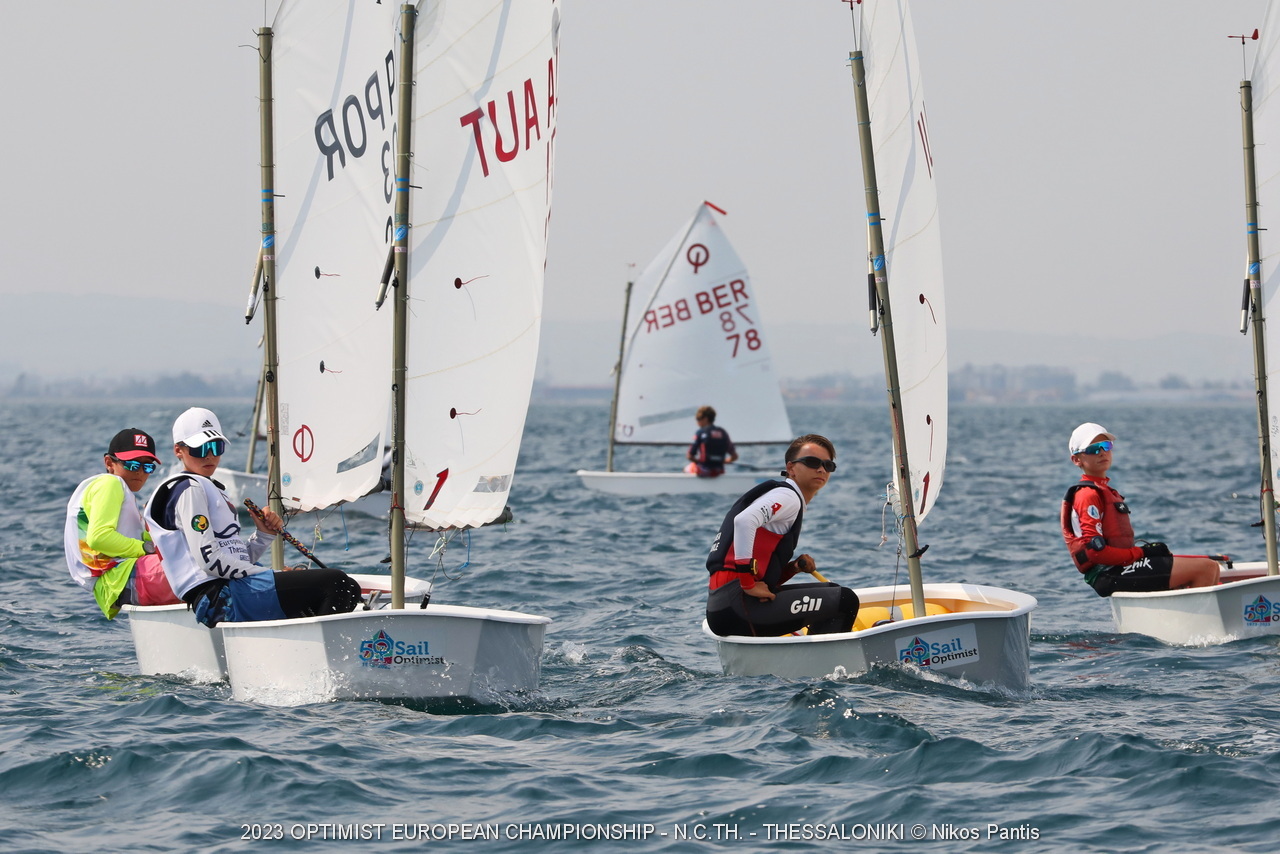 The 2023 Optimist Open European Championships continued in Thessaloniki, Greece, with three sailors flying the Bermuda flag.
The third day was busy as 3 races were completed for all the boys' fleets to take the series to 7 races.
James Ganal continues to lead the Bermuda fleet in 130th place with 223 Net Points, Rory Savage is in 131st place with 227 Net Points, and Evan Davis is in 163rd with 292 Net Points.