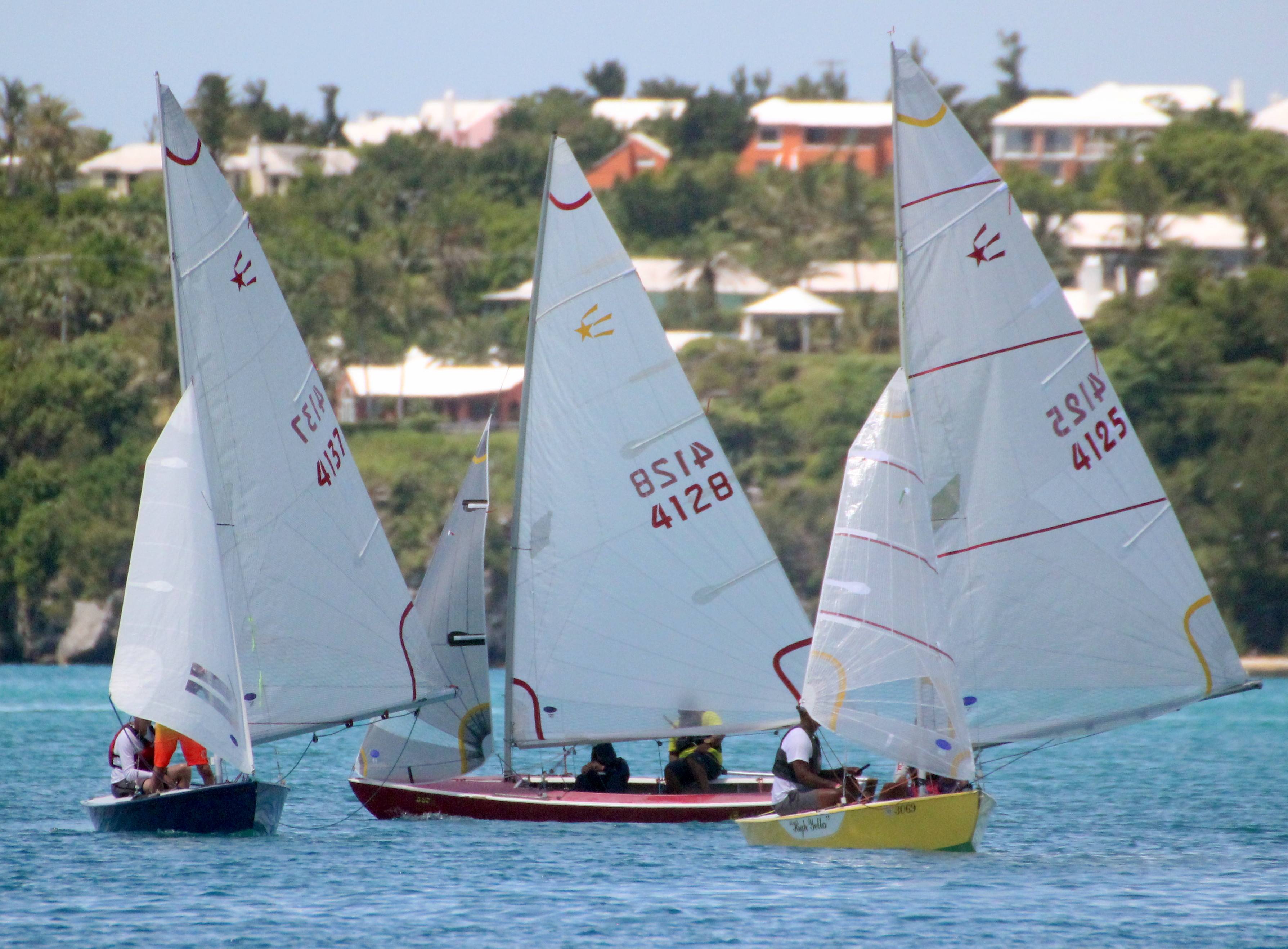 Due to light air, only one race was sailed as the International Comet Regatta got underway on the Great Sound.
Robert Gruskos and his crew Jessica Gruskos was able to pick up the win, with Stephen Dickinson and his crew Wesley Tucker second, and Benn Smith and his crew Damian Payne finishing third.
Dickinson and Smith battled early in the race, with Smith leading after the first mark with Dickinson closing in, Smith still held the lead after the second mark, but it was Dickinson who then took control of the race, however on the last leg Dickinson and Smith took the right side of the course with Gruskos taking the left side, he would get a lift off the shore and sailing to the finish line.
Click Here to see the
Full 2023 International Comet Race Day One Results