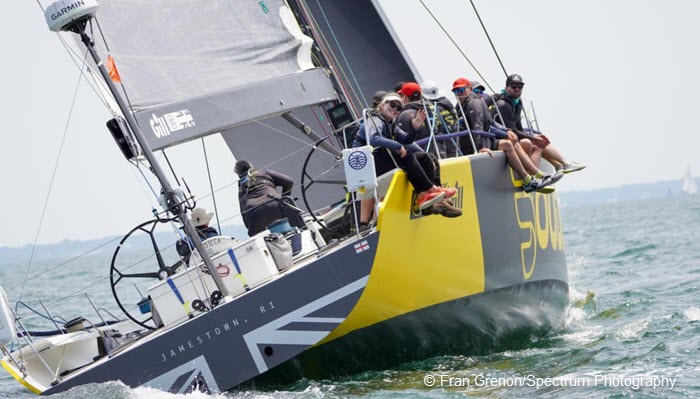 Early this morning, Richard Moody's Boudicca crossed the Marion Bermuda Race finish line off of St. David's Lighthouse, having completed the 645 nm course in 2 days, 17 hours, 26 minutes, 27 seconds.
The Marion Bermuda race website posted: "This incredible performance beats the previous record, set in 2011 by the 76-foot Briand Sloop Lilla, owned by Simon and Nancy DiPietro, which was 2 days, 20 hours, 58 minutes, 45 seconds.
"Boudicca is a King Marine Reichel-Pugh 66 skippered by Richard Moody, based out of Jamestown, Rhode Island. Boudicca sailed in the performance class, a new addition to the Marion Bermuda Race for 2023 that looked to expand race eligibility to more performance-focused cruising vessels. The new class has four entries this year.
"The impressive performance comes as the majority of the remainder of the fleet is haggling with light wind and low boat speed as they have crossed or are crossing the Gulf Stream — currently in second place, Lyric, still has approximately 200 miles to go as of Monday morning.