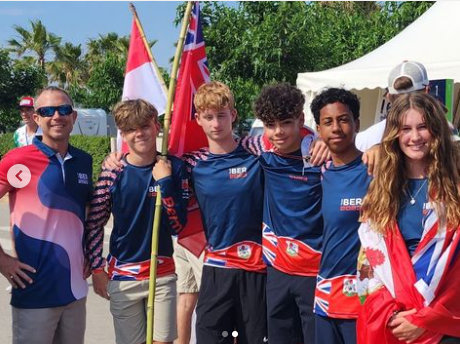 Some of Bermuda's top optimist sailors began competing in the 2023 Optimist World Championships.
It was a rough day for the Bermuda sailors from start to finish, Shiloh Cruickshank, Nina Gotfredsen, Trystan Hocking, Dylan Menzies, and Miguel Power, began competing alongside over 250 sailors from 57 nations.
Two races took place on the opening day, with Cruickshank leading the Bermuda fleet, he is in 141st overall with 69 points, after finishing 20th and 49th sailing on the Blue Course.
Power competing on the Yellow Course had finishes of 51st, and 38th and he has 89 points in 189th place, Gotfredsen is in 223rd place overall with 108 points, also with 108 points is Hocking who is in 224th place, and Menzies is 231st with 110 points.