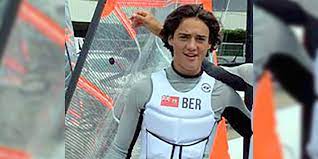 Paul Rodrigues Jr., helped his Christchurch Boarding School Sailing teammates win the MASSA Silver Fleet Championship Spring 2023.
Sailing Center Chesapeake hosted fourteen teams for the MASSA Silver Fleet Championships at Chancellorís Point, MD.
Rodrigues Jr. was in the B Division boat which won with 9 points, they sailed to victory 5 out of the seven races they sailed, they would finish second twice.