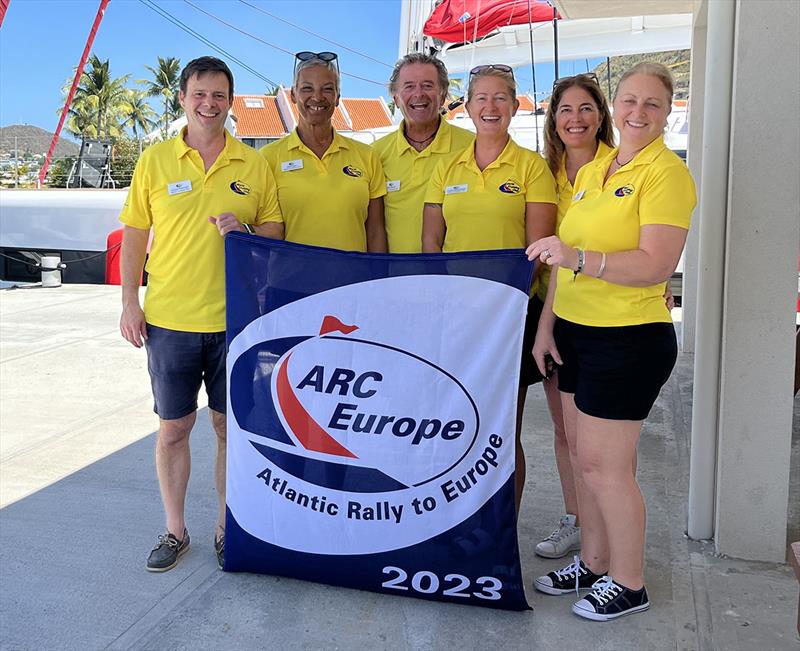 The flags are flying high in the historic town of St Georges, Bermuda. The spectacular bay located to the Northeast of the island will be home to the rally over the coming week. With many options to moor and anchor in the sheltered waters, St Georges Bay offers a safe environment for the fleet to gather and rest before their onward journey.
Those in the fleet departing from St Maarten are expected to arrive on Friday 12 May with some early vessels arriving the night before. On arrival to Bermuda, they will be firstly welcomed by the experienced yellow shirts who will guide skippers and their crew through the local information and services available on the island.
Coming directly from the USA, the fleet will be joined by a further 12 vessels making the rally a total of 30 boats due to depart Bermuda for the Azores on 17 May. In fact, many of the joining boats have already arrived in Bermuda and have completed their rally check-in and safety inspections.
During their stopover in Bermuda, all ARC Europe participants can expect to enjoy an exciting programme of events, specially organized for the duration of their stay in St Georges. Long-term supporters of World Cruising Club, St George's Dinghy & Sports Club, and their dedicated committee will provide the venue for many of the evening events to include Happy Hour drinks and snacks, a pirate-themed BBQ night, and prize-giving buffet dinner. And the programme wouldn't be complete without sampling the all-important local Goslings Rum!
In addition to the organized programme, there are many attractions to explore on the island of Bermuda. There is a great deal of history to be found right on the doorstep of the quay in St Georges where the Town Cryer can be heard calling through the cobbled streets each morning providing a great sense of tradition. Museums, Crystal Caves, stunning pink sandy beaches and many bars and local eateries all provide a flavor of the island. Just 11.8 miles long, it won't take participants long to discover all the wonderful coves and delights of this low-lying island in the North Atlantic Island.