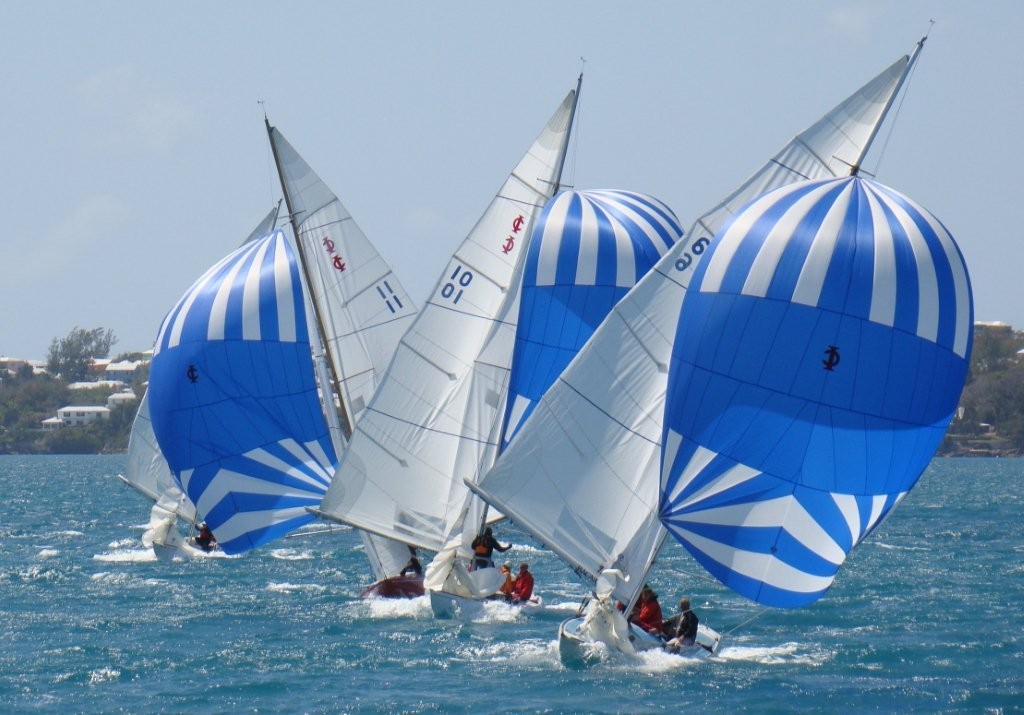 The Bermuda International Invitational Race Week 2023 got underway in the Great Sound.
The IOD Series A results are provisional, as there is a protest in Race 2 that needs to be heard between Sandy Yellott (Nantucket Yacht Club) versus Peter Barrett/Christopher Gould (Nantucket IOD Fleet).
However with the provisional results, Henry Arnold from Great Britain is the leader with 7 points after three races. Arnold won the first race, before finishing second in the second race, Arnold would then finish 4th in the third race.
Bermuda's Martin Siese and Peter Wickwire from Canada are tied for second with 8 points, and Courtenay Jenkins from the United States is in third with 16 points.
In the J105 Fleet, Mark Cloutier sailed to victory winning all four races, with Joshua Greenslade second with 9 points, while Trevor Boyce & M. Neff finished third with 11 points, and Keith Chiappa finished fourth with 17 points.
IOD Series A Provisional Standings after 3 Races

07 Henry Arnold – GBR
08 Martin Siese – BER
08 Peter Wickwire – CAN
16 Courtenay Jenkins – USA
19 Bill Widnall / Charles Richter – USA
19 Gould/Barrett - USA
20 Bjorn Wahlström – SWE
22 Sandy Yellott – USA
25 Colin James – BER
28 Richard Pearce – USA
33 Gower – GBR
39 Rick Echard – USA