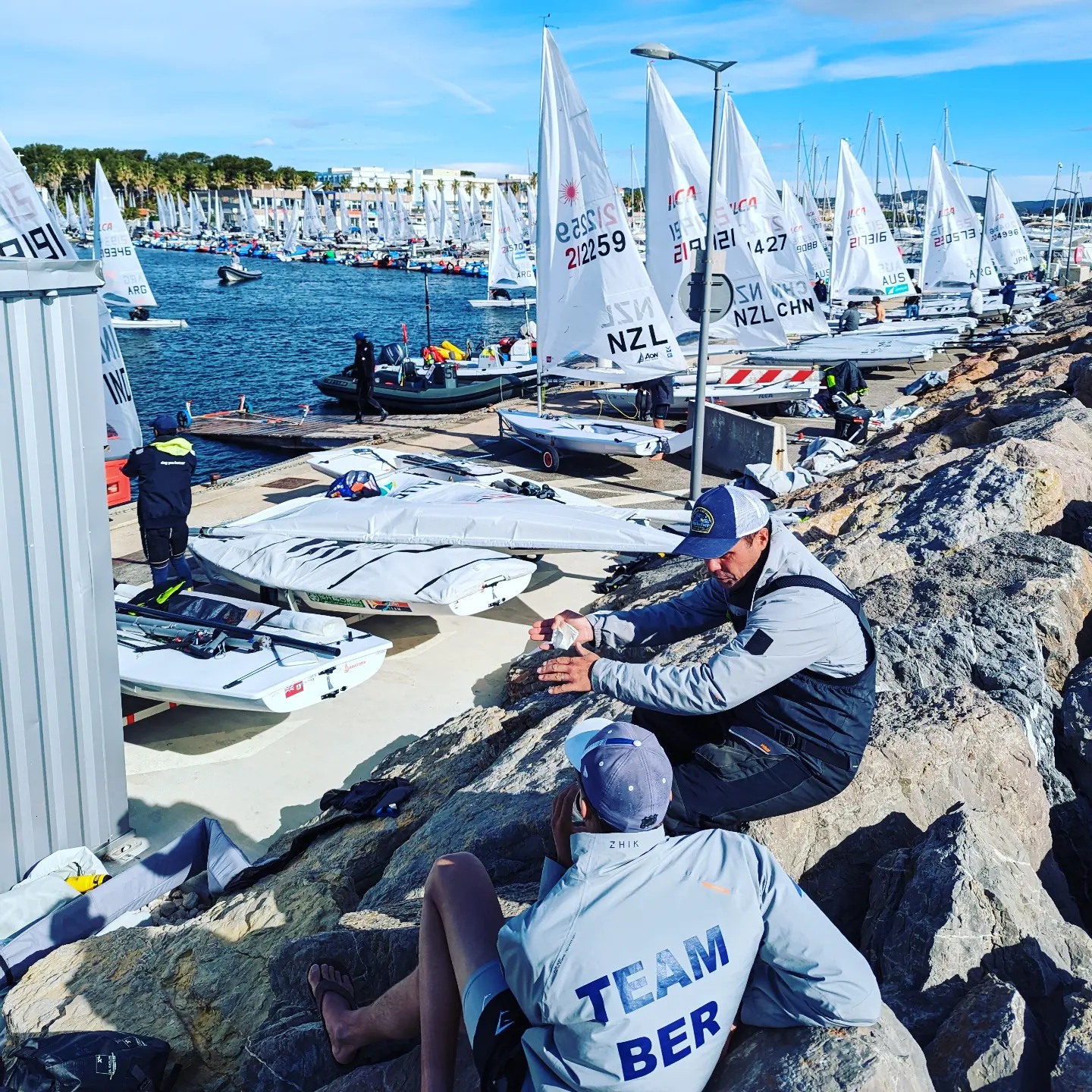 Picture Curtsey of Somers Kempe
IslandStats.com
Day 2 of the 54th Semaine Olympique Française de Hyères - TPM. Glorious sunshine and 23-knot+ westerlies building throughout the day and gusting towards 30 welcomed the fleets in the Bay of Hyères.
Bermuda sailors Adriana Penruddocke, Campbell Patton, Sebastian Kempe, and Benn Smith all saw action again.
Penruddocke and the ILCA 6 Women's Dinghy Fleets went out after the men and only managed one race as the wind built, Penruddocke would end Day Two in 22nd place with 17 Net Points. Penruddocke finished 28th in the only race of the day, deciding to throw out that race.
Patton continues to lead the Bermuda sailors in the ILCA& Fleet, as he came off the water in 71st place with 58 Net Points, after four races. Patton finished 28th in the first race of the day and the third of the series, before finishing 21st in the second race.
Kempe finds himself in 122nd with 109 Net Points, but he is the Under 19 Leader, Kempe crossed the line 45th in the first race, before closing out the day in 36th in the second race.
Smith finished the day 131st with 116 Net Points. Smith would have a finishing place 41st in the first race, before finishing 37th in the second race.