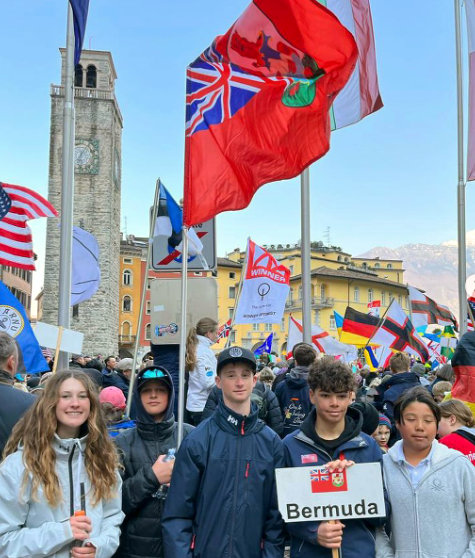 Bermuda Optimist sailors concluded competing in the 41st Lake Garda Regatta in Italy, with over 1,000 sailors competing.
In the Gold (Yellow) Flight Standings, Miguel Power finished 61st place with 385 Net Points, with his best finish of 4th in the Second Race. Shiloh Cruickshank finished in 128th with 601 Net Points.
Dylan Menzies finished 32nd in the Silver Blue Flight Division with 582 Net Points, Nina Gotfredsen was 42nd with 610 Net Points, and Oliver Soares finished in 90th with 745 Net Points.
Noah Amaradasa finished in 96th with 769 Net Points, Evan Davis finished in 112th with 809 Net Points, Trystan Hocking finished in 120th place with 818 Net Points, and Brady Mackay finished in 203rd place with 1,114 Net Points.
Joseph Lau finished 50th in the Bronze Red Flight with 785 Net Points.