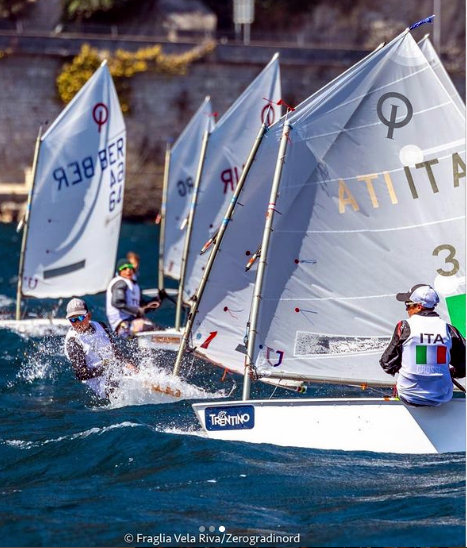 Bermuda Optimist sailors continued competing in the 41st Lake Garda Regatta in Italy, with over 1,000 sailors competing.
After two races on Day Two taking the series to 5 races, Miguel Power is leading the Bermuda Fleet in 31st with 35 Net Points, Power finished 5th in the first race, and the fourth of the regatta, before crossing the line in 9th in the second race.
Shiloh Cruickshank is in 79th with 70 Net Points, Cruickshank was Ruled on the Course in the first race, before crossing the line in 11th in the second race.
Oliver Soares is 222nd with 171 Net Points, Dylan Menzies came off the water in 246th place with 186 Net Points, and Nina Gotfredsen is in 306th with 231 Net Points.
Trystan Hocking is currently in 322nd place with 243 Net Points, while Noah Amaradasa is in 356th with 268 Net Points, and Evan Davis is in 371st with 275 Net Points.
Brady Mackay is in 384th place with 282 Net Points, and Joseph Lau is in 473rd place with 340 Net Points.