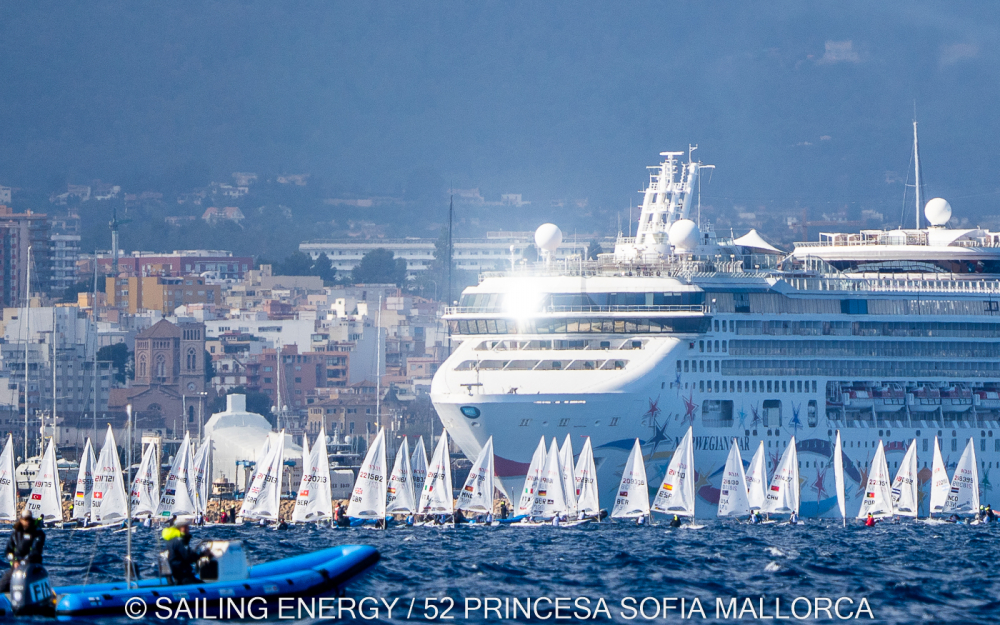 At the 52 Trofeo Princesa Sofia Mallorca by Iberostar on the Bay of Palma both the Men's and Womenís ILCA Class Sofia titles have been won even before Saturdayís Medal Race is sailed. Coming back from a maternity break Hollandís Marit Bouwmeester, who won the overall Princesa SofŪa trophy in 2014, made a clear statement to the class as she carries a leading margin of 35 points into Saturdayís double points Medal Race for the top ten sailors.
Triple Olympic medal star Bouwmeester winning with a day to spare is less of a surprise than Britainís Micky Beckett retaining the Menís Plama title even before the Medal race, achieving the early victory leaving all three Tokyo medallists in his wake.
Bermuda sailors continue competing in the 52 Trofeo Princesa Sofia International Sailing Regatta.
Bermuda is being represented by Adrianna Penrudducke in the ILCA6 Class, while Ben Smith, Campbell Patton, and Sebastian Kempe are competing in the Menís ILCA7 Class.
In a fleet of 106 sailors in the ILCA6 Class Penrudducke fell from her starting position of 79th to 80th with 269 Net Points, after she finished 38th in the first race and the ninth of the series, she finished 15th in the second race.
The Menís ILCA7 Class has 184 competitors competing, Patton is leading the Bermuda Fleet in 90th with 241 Net Points, he had a finished 37th in the first race, and he would then finish 13th in the second race, before finishing 54th in the third race.
Kempe is in 97th place with 253 Net Points, Kempe would be Ruled on the Course in the first race, before he closed out the day with a 38th place finish in the second race of the day.
Smith came off the water in 135th with 277 Net Points, Smith finished the first race in 18th, before winning the second race.