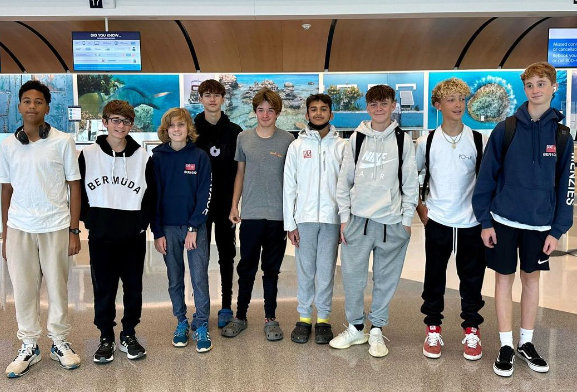 Bermuda sailors were back on the water, as the 58° Semana Internacional del Yachting Regatta continued in Argentina.
Day Five sailors split into different Divisions, they would all sail two more races held taking the series to eleven races.
Trystan Hocking is once again the Bermuda Fleet leader in the Gold Fleet, he is in 58th with 202 Net Points, James Ganal is 62nd with 212 Net Points.
Competing in the Silver Fleet, Oliver Soares is 5th, with 180 Net Points, while Shiloh Cruickshank is 8th with 197 Net Points. Dylan Menzies is 23rd with 239 Net Points, while Rory Savage currently holds the 30th position with 257 Net Points.
In the Bronze Fleet, Evan Davis is in 13th with 342 Net Points, Noah Amaradasa is in 31st with 3831 Net Points, and Aiden Mahoney is in 40th with 392 Net Points.