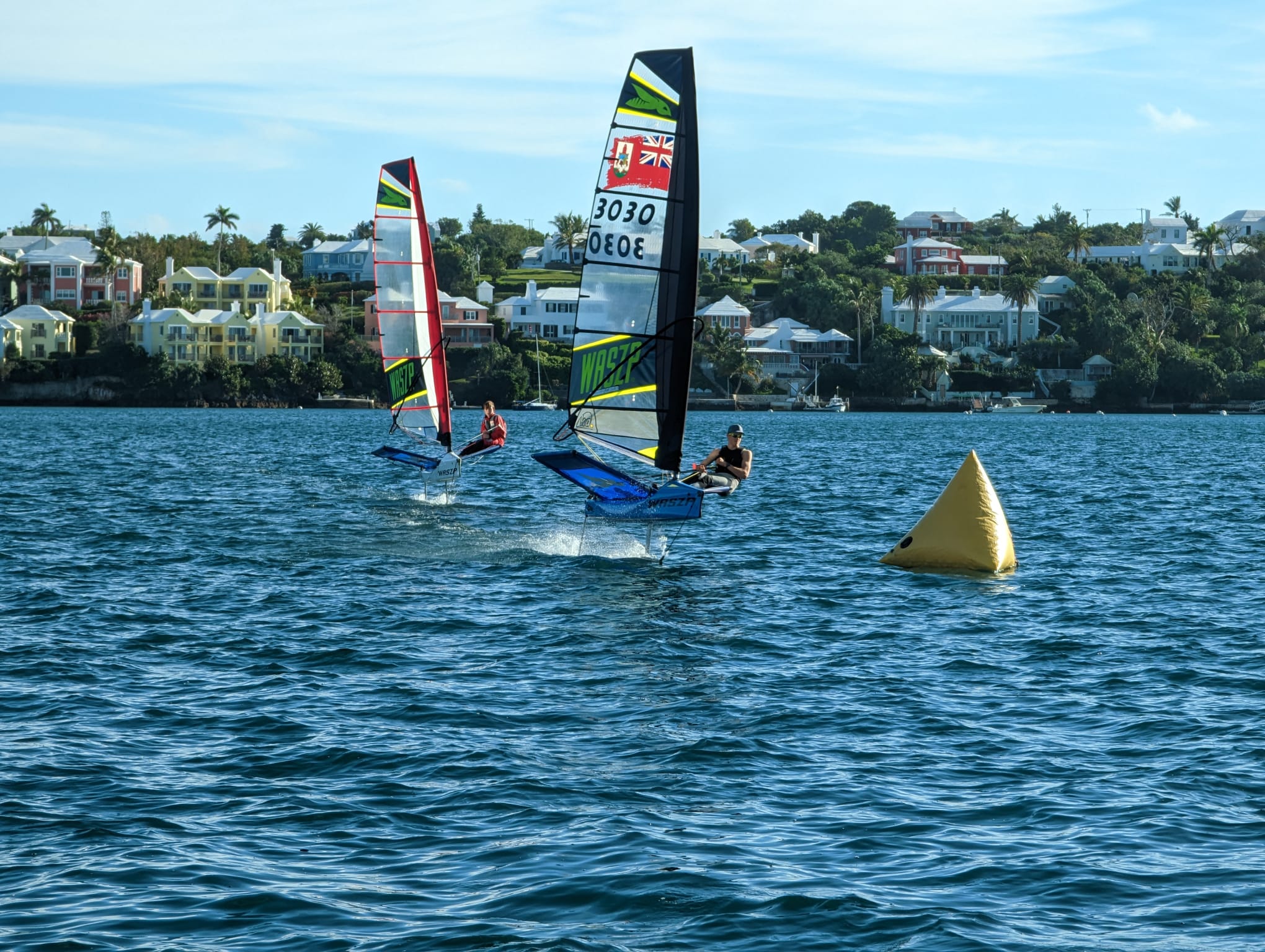 The 2023 Bermuda Foil Fest continued in the Hamilton Harbor hosted by the Royal Bermuda Yacht Club.
Five sailors are battling in Group A Division, while four sailors are competing in the Group B Division.
Four more races took place on day two to take the series to 8 races, Rachael Betschart remains the leader in the A Division with 6 Net Points, having picked up three wins and one second-place finish on the day, Sebastian Kempe is second with 9 Net Points, with one win, and three second-place finish and Jade Smith is in third with 21 Net Points.
Kipling Rossouw continues to lead the B Division with 6 Net Points, Rossouw won all four races on the day, Eli Furbert is in second with 11 Net Points, and Evan Davis is in third with 18 Net Points.
Group A Division after 8 Races

07 Rachael Betschart
09 Sebastian Kempe
21 Jade Smith
21 Ahzai Smith
24 Jack Adderley
Group B Division after 8 Races

06 Kipling Rossouw
11 Eli Furbert
18 Evan Davis
20 Aiden Mahoney