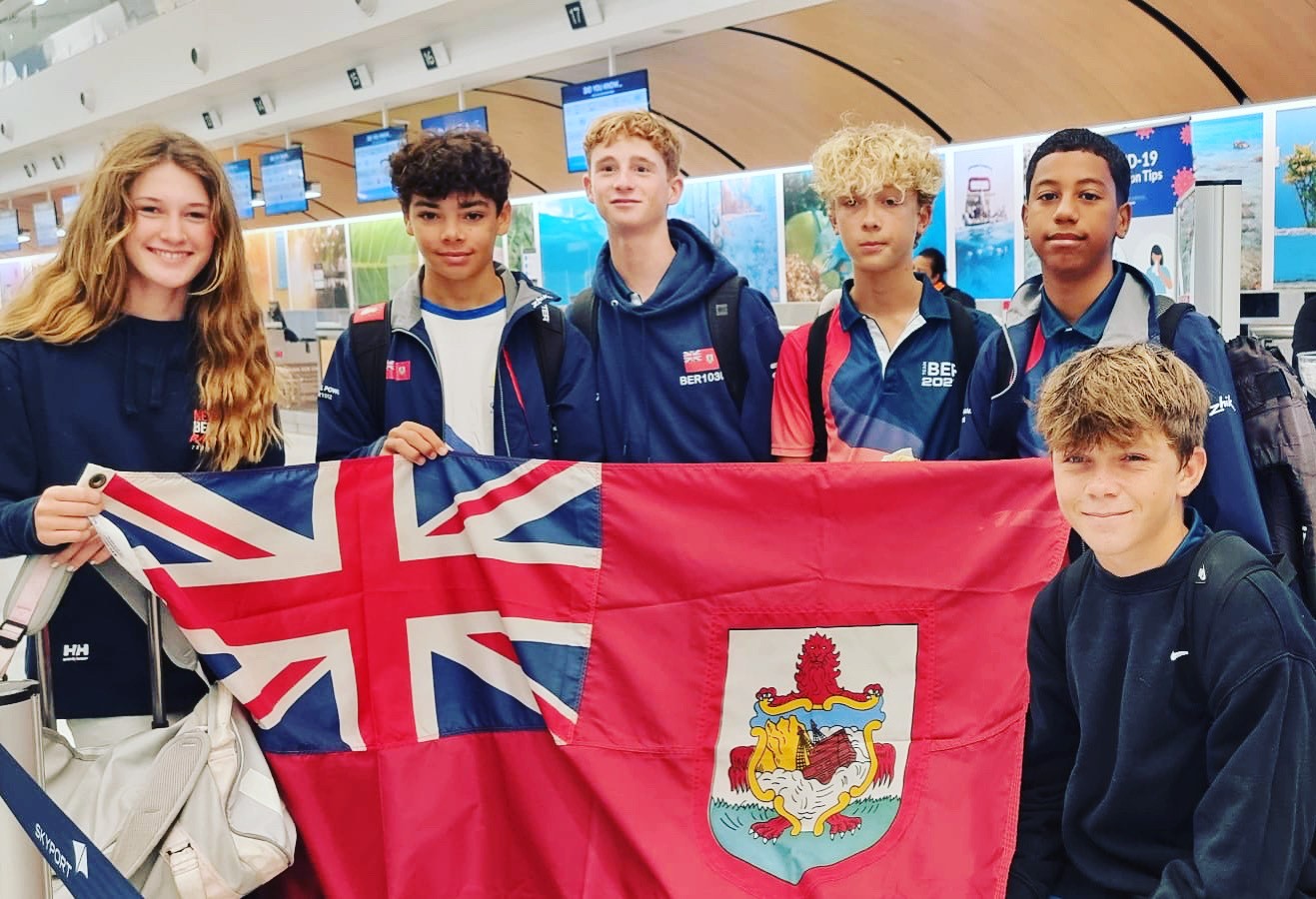 Oliver Soares, Trystan Hocking, Nina Gotfredsen, Shiloh Cruickshank, Dylan Menzies, and Miguel Power all continued representing Bermuda in Nassau Bahamas at the IODA North American Championships.
Day Three was set up for Team Racing.
Team racing day began with a light 5 knots of breeze which tailed off to barely 2 knots around lunchtime. It picked up in the afternoon to around 8 knots which was followed by a nasty weather front that brought in torrential rain and a couple of dangerous water spouts, just after the day's competition had finished.
Team USA had an outstanding performance winning the North American Championship Team Race, while the Argentinian team won the Nations Cup.