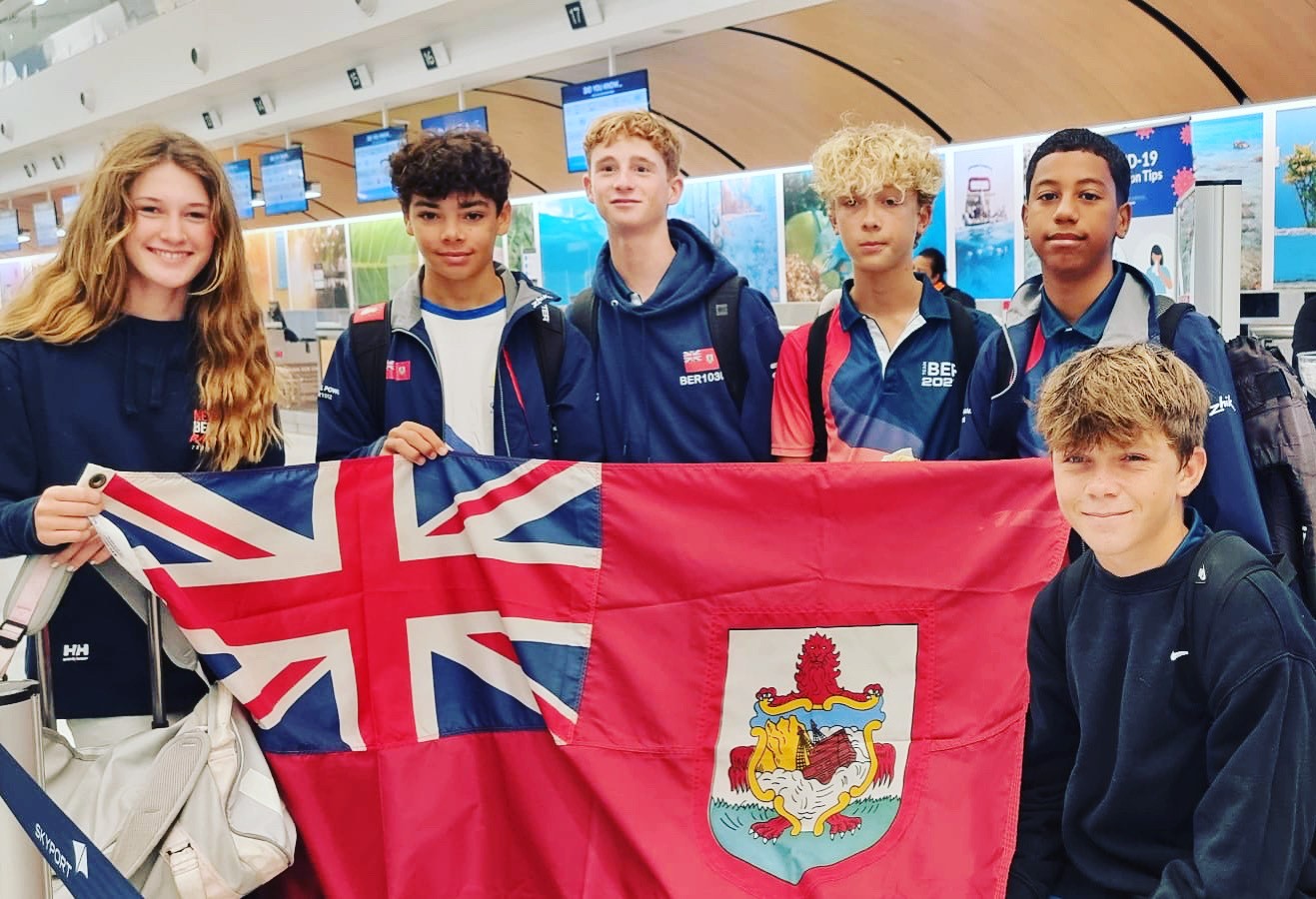 Oliver Soares, Trystan Hocking, Nina Gotfredsen, Shiloh Cruickshank, Dylan Menzies, and Miguel Power all represented Bermuda in Nassau Bahamas as the IODA North American Championships got underway.
On Day One three races were held, with Cruickshank leading the Bermuda Fleet in 67th place overall with 73 points. Cruickshank finished the first race in 20th, he would then finish 35th in the second race, before closing out with an 18th-place finish.
Soares is in 81st with 82 points, while Hocking is in 86th with 85 points. Power will enter the second day of racing in 94th with 90 points, Gotfredsen is 98th with 91 points, and Menzies is 112th with 108 points.