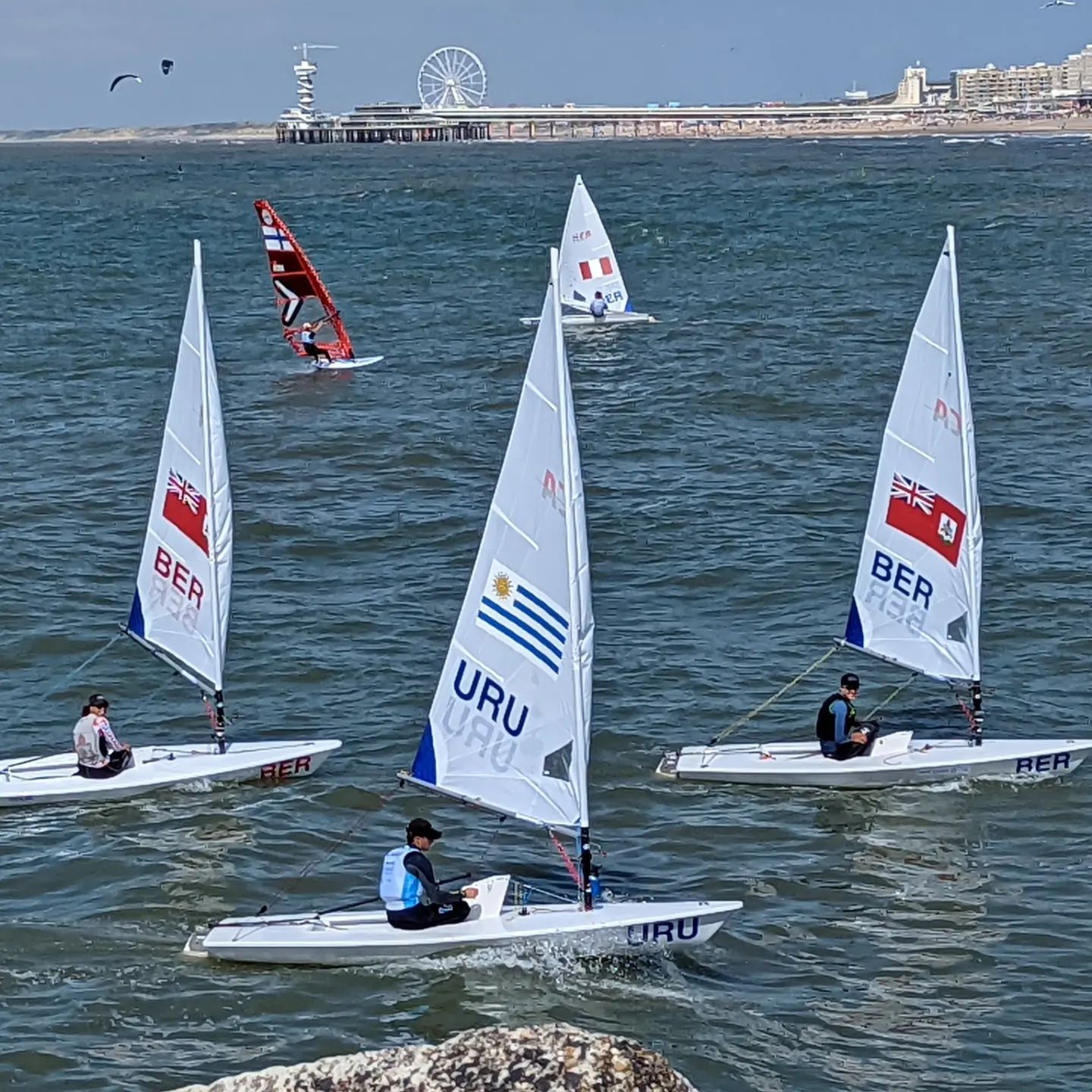 Call it first-day nerves, call it excitement, but the adrenaline was pumping as the 431 sailors including Bermuda pair Sebastian Kempe and Nicole Stovell, got ready for their first day of competition in the Youth Sailing World Championships the biggest regatta of their sailing careers in the Netherlands.
The weather forecast pointed to a light to medium north-westerly breeze blowing at around 8 to 10 knots when racing started.
Kempe sailed to victory in the two races in the day in the Male One Person Dinghy Fleet. Kempe has a six-point lead on second place Yogev Alcalay from Israel, with Ole Schweckendiiek from Germany is in third with 10 points.
In the Female One Person Dinghy, Stovell is in 25th with 45 points, Stovell finished the first race in 22nd, before crossing the line in 23rd in the second race.