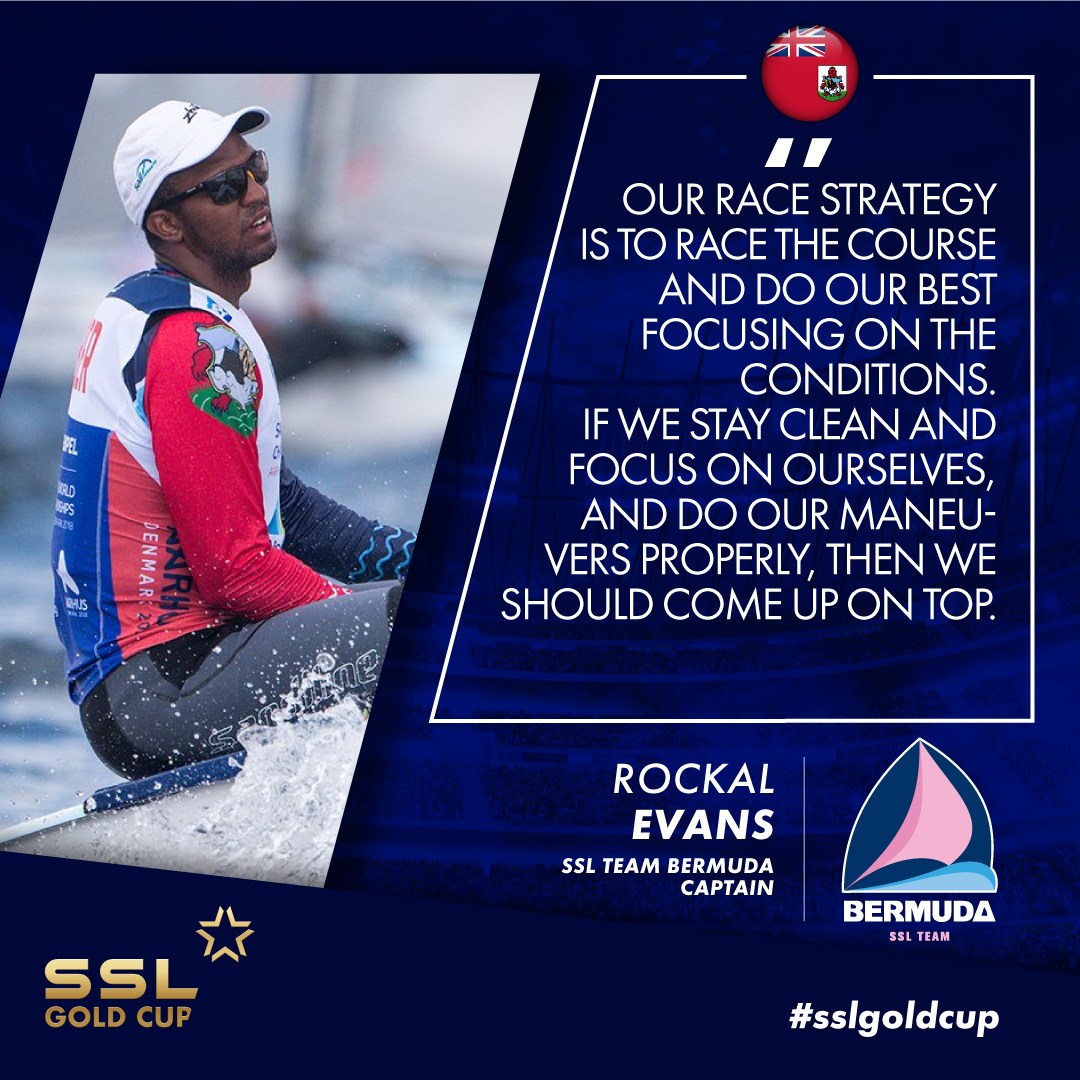 With just 10 weeks to go until the first match of the Qualifying Series for the SSL Gold Cup, things are starting to pick up.
SSL Gold Cup thought it would be a good time for people to get to know the sailors taking part in a competition that's just like the World Cup but in sailing.
Bermuda SSL Gold Cup captain Rockal Evans recently joined the "Captain Chats" SSL Gold Cup Instagram Live Show.
Evans joined the hosts along with Teva Plichart the Tahiti captain.
During the show, Evans was quoted saying, "Our race strategy is to race the course and do our best focusing on the conditions.
If we stay clean and focus on ourselves, and do our maneuvers properly, then we should come up on top."