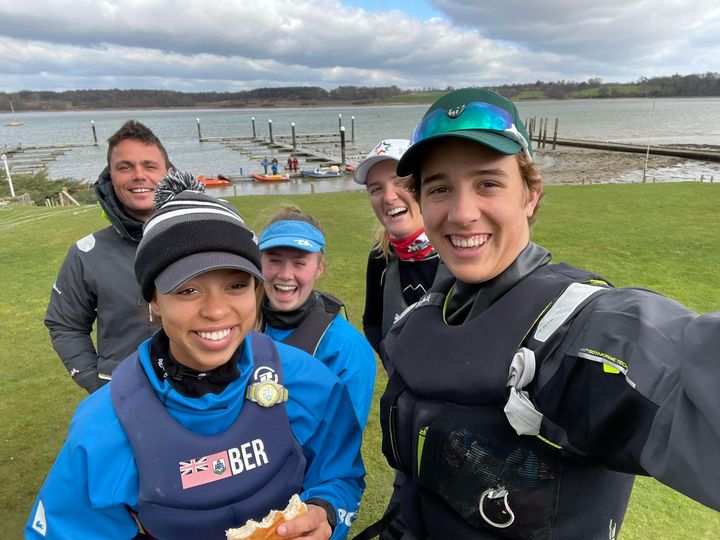 Benn Smith
Benn Smith would finish in third place with 20 points in the ILCA Midwinter's East 2022 in St. Petersburg, Florida.
Smith and the other sailors would sail three races on the Final Day to take the series to 8 races.
Smith crossed the line 3rd in the first race of the day, before crossing the line 5th in the second race of the day, Smith then closed out with a 7th place finish in the final race.
Daniel Escudero was the champion with 11 points, Chapman Petersen finished in second with 16 points.
Sebastian Kempe, Nicole Stovell, Millie Lewis & Adrianna Penruddocke
Meanwhile, all four Bermuda sailors began competing in the UKLA Noble Marine & Vaikobi ILCA 6, Qualifier 1 hosted by the Stokes Bay Sailing Club.
Sebastian Kempe, Nicole Stovell, Millie Lewis, and Adrianna Penruddocke, all took to the water for the three more races of the regatta to make it six.
Kempe is in 3rd place overall with 20 Net Points, he has recorded finishes of 7th, 3rd, 6th in the first three races, he then finished 3rd in the fourth race of the series, Kempe then finished 6th in the fifth race and then crossed the line 2nd in the final race of the day.
Penruddocke came off the water down two places from her 11th place starting position to 13th with 72Net Points, this after finishes of 23rd, 24th, and 9th in the three races sailed on the day.
Stovell finished the day in 33rd place with 160 Net Points, she crossed the line 378th, 30th, and 22nd.
Lewis finished with 249 Net Points, after finishes of 53rd, 59th, and 40th, coming off the water in 54th place.