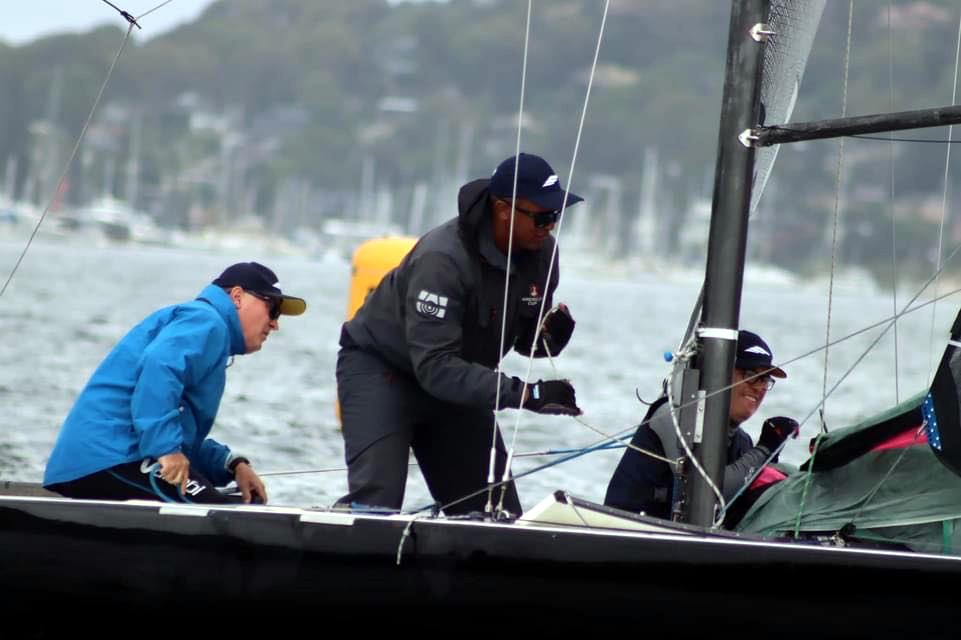 Rockal Evans was onboard Black Magic skippered by James MacPhail during the RPAYC International 5.5m Australian Championships.
Evans helped MacPhail finish 4th overall with 30 points over the Three Day 8 Race Regatta.
The regatta was sailed out of The Royal Prince Alfred Yacht Club on a small body of water named Pittwater.
Evans was doing middle positions with his main jobs where mainsheet trim and flying to Spinnaker.
Evans told www.islandstats.com after the racing, "The weather conditions were very light and lots of rain the first and the second day with huge wind shifts due to rain clouds forming on the race track. We had mixed results the first two days but consistently finished in the top 5. The last day we did a bit better with 20kts of wind, our best finish of the regatta was 2nd place on the last day of racing."