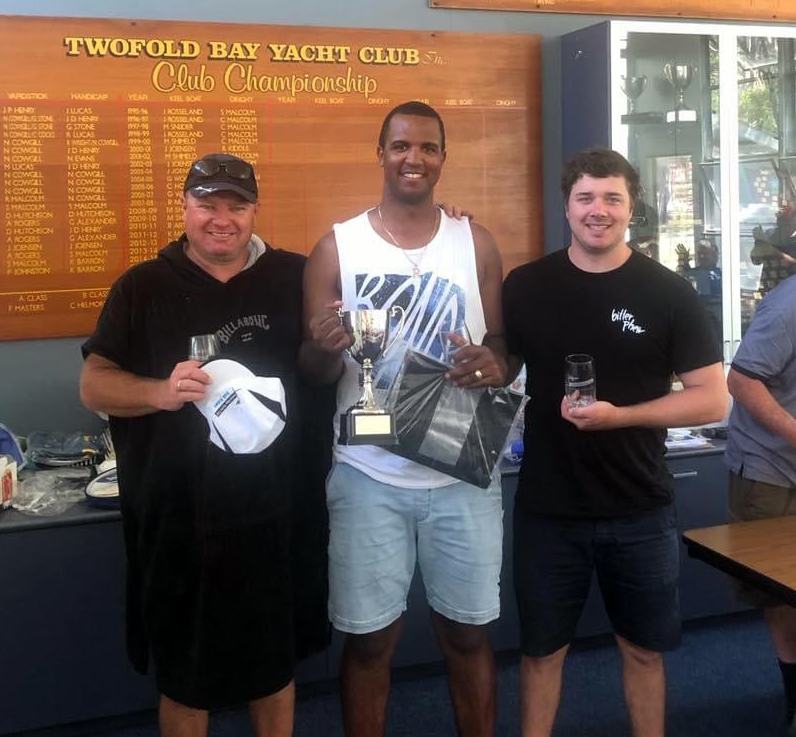 Rockal Evans continued his winning ways in Australia sailing to victory in the Eden Cup Finn Class South Eastern Australian Championships.
The regatta was a 2-day event out of Two Fold Bay Yacht Club. 4 races were completed over 2 days.
On the first day, 3 races were sailed, with Evans ending the day tied for first with two wins and third place scorecard.
The last day was only scheduled for 1 race so Evans knew he just had to beat the guy he was tied with and not finish out Side of the top 4 to take the win.
Evans did just that he managed to win the last race and the regatta.
Evans said, "Conditions where 8-13kts of sea breeze that was pretty stable and not too shifty. I capitalized with my straight-line speed upwind and ability to pump and surf the waves downwind longer keeping my average speed high. Happy to come away with the win, this was a new event on the calendar for the Finn fleet so also happy that my name will be the first on the Trophy."