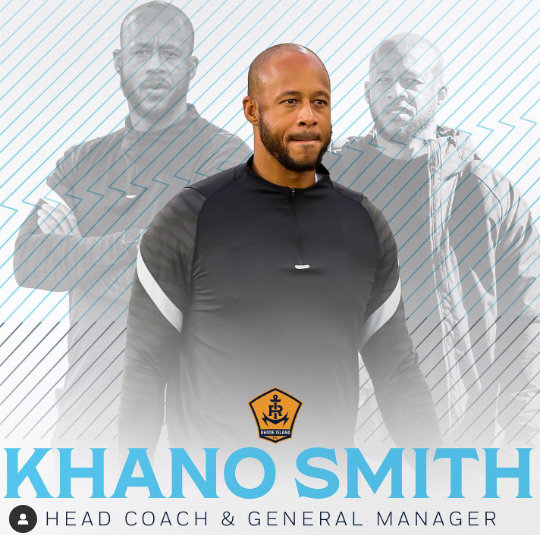 The Bermuda Football Association announced that it will host Rhode Island FC from February 23rd to 28th, 2024, for an exciting pre-season training camp. The highlight of this collaboration will be practice matches scheduled for February 24th and 27th, providing a valuable opportunity for both teams to fine-tune their skills and strategies.
This strategic initiative is part of the Bermuda Football Association's ongoing commitment to fostering international partnerships and enhancing football development within the National Academy. The collaboration with Rhode Island FC presents a unique occasion for Bermuda's Senior Men's National Team to engage in rigorous training sessions and practice matches, essential in preparation for the upcoming international commitments in 2024.
"This is a moment of fulfillment collaborating with my teammate for both club and country. Having watched Khano Smith go from strength to strength as a professional player, his coach education pathway, and now General Manager and Head Coach it is a pleasure to work on this mutually beneficial project by having Rhode Island FC come to Bermuda," said Maurice Lowe, Technical Director at the Bermuda Football Association.
Adding to the significance of this collaboration, Rhode Island FC's head coach is a former national team player with a rich history in Bermuda's football landscape. Having made his Senior Men's National Team debut in a December 2003 friendly match against Barbados, he earned a total of 33 caps and scored 10 goals for Bermuda. His extensive experience includes representation in 13 FIFA World Cup qualification matches, bringing a wealth of knowledge and expertise to the training camp.
"I am incredibly grateful for the opportunity to bring the Rhode Island FC team to a place that shaped me into the person and professional I am today. Rhode Island and Bermuda are both places that care deeply about the community and have a shared love for the beautiful game," said Smith, Head Coach at Rhode Island FC. Smith went on to say, "I know that training in Bermuda as well as participating in two practice matches while we're there will support our players in feeling prepared and excited for our first match of the season in March of 2024."
The Bermuda Football Association welcomes Rhode Island FC and looks forward to a week of intense training and friendly competition in the New Year. The pre-season training camp enhances both teams' skill sets and strengthens the bonds between football communities, fostering goodwill and camaraderie in the beautiful game.
Rhode Island FC will make its USL Championship debut in early March 2024 and will play its home matches during its inaugural season at Beirne Stadium at Bryant University while the state-of-the-art soccer stadium at Tidewater Landing is completed.