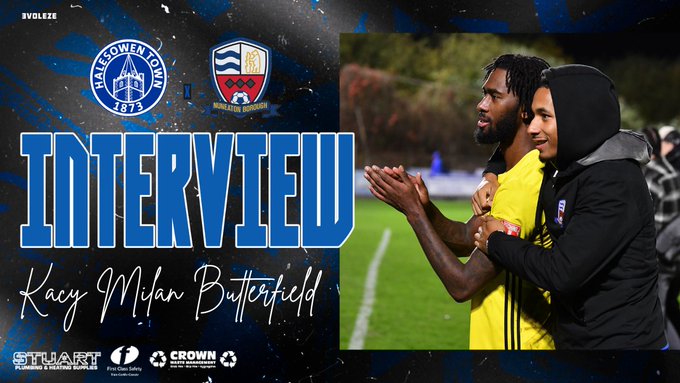 Nahki Wells
Nahki Wells and his Bristol City teammates have a new Manager, as the club has appointed Liam Manning as Head Coach on a three-and-half-year contract until June 2027.
Manning joins from Oxford United along with Chris Hogg, who will become Assistant Head Coach.
Bristol City Chairman Jon Lansdown said: "Liam is a great fit for the club and the style of play we want. He has a very detailed approach to coaching, improving players, and getting the best out of them as his record at MK Dons and Oxford United shows, while he has valuable experience within the (Manchester) City Group and in Belgium.
"As soon as we made the change Liam was our first choice and we are grateful to Oxford United for the extremely professional way they have approached the departure of someone who was doing a fantastic job for them.
"We are excited about the arrival of Liam and Chris and fulfilling the ambition we all have for the club with this talented and committed group of players."
Manning said: "This is a terrific opportunity and one that I'm really looking forward to. If you look at the vision of the club and where they want to get to and how they want to get there I think there is a really good fit and alignment with my journey and where I want to get to.
"We are custodians and you have to respect and understand the past and the culture of the area that you've moved to and leave the club in a better state.
"We'll be doing our upmost in terms of the day-to-day in putting really strong processes in place, getting emotionally invested in what we do, and having that passion, that drive, that hunger to improve everything."
Manning is excited about working with the group of players he met for the first time today, saying: "You want players that you can coach and are moldable and on an upward trajectory in their career. I think that brings certain behaviors in terms of drive, intensity, and ambition which align with how we want to work."
Milan Butterfield
Milan Butterfield and his Nuneaton Borough Football Club edged Halesowen Town 2 – 1.
Butterfield shared his thoughts about the victory against Halesowen Town and how the players are dealing with the current situation.
Reggie Lambe
Reggie Lambe and his Braintree Town FC teammates defeated St Albans FC 4 – 0 in their Vanarama National League South battle.