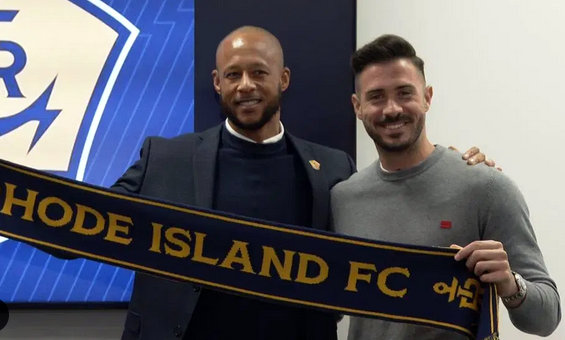 Rhode Island FC Head Coach & General Manager Khano Smith announced the signing of its very first player ahead of its inaugural season.
The team has signed Goalkeeper Koke Vegas, which it touts as one of the top goalkeepers in the league.
Vegas donned the scarf and met the club, as he was introduced as the first player in RIFC's history.
"We feel he's one of the top GKs in USL, and I think Koke the person and the player really embody what we want to set as a club," Smith said.