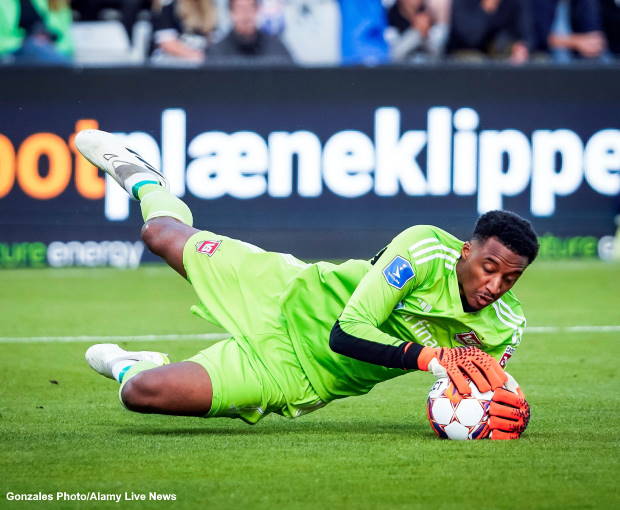 Nathan Trott, who is on loan at Danish side Vejle from West Ham United, has held his hands up after making a mistake against Viborg at the weekend but feels he can still hold his head high.
The 24-year-old shot-stopper is currently on his second successive loan spell in Denmark at Vejle, where he helped win promotion last year.
Trott has been Vejle's first-choice custodian so far as he has started 12 out of their 13 league matches in Denmark.
On Sunday, also Trott started in goal against Viborg and his team was moving close to their third victory of the league campaign.
He made a mistake in the 76th minute which led to Viborg scoring the equalizer and the Hammers loanee has taken full responsibility for his mistake, after it ended 1-1.
However, he also stressed that despite that mistake he is satisfied with his performance as he made multiple saves throughout the match.
"We would have been able to secure all three points if it was not for my mistake", Trott was quoted as saying by Danish outlet Bold.
"So, I take responsibility for that.
"It is a bitter feeling because Viborg benefitted from my misjudgment and they got the goal.
"But still, I feel that I can leave the pitch with my head held high."
Trott will be looking to impress West Ham with his performances in the loan spell in order to catch David Moyes' eye.