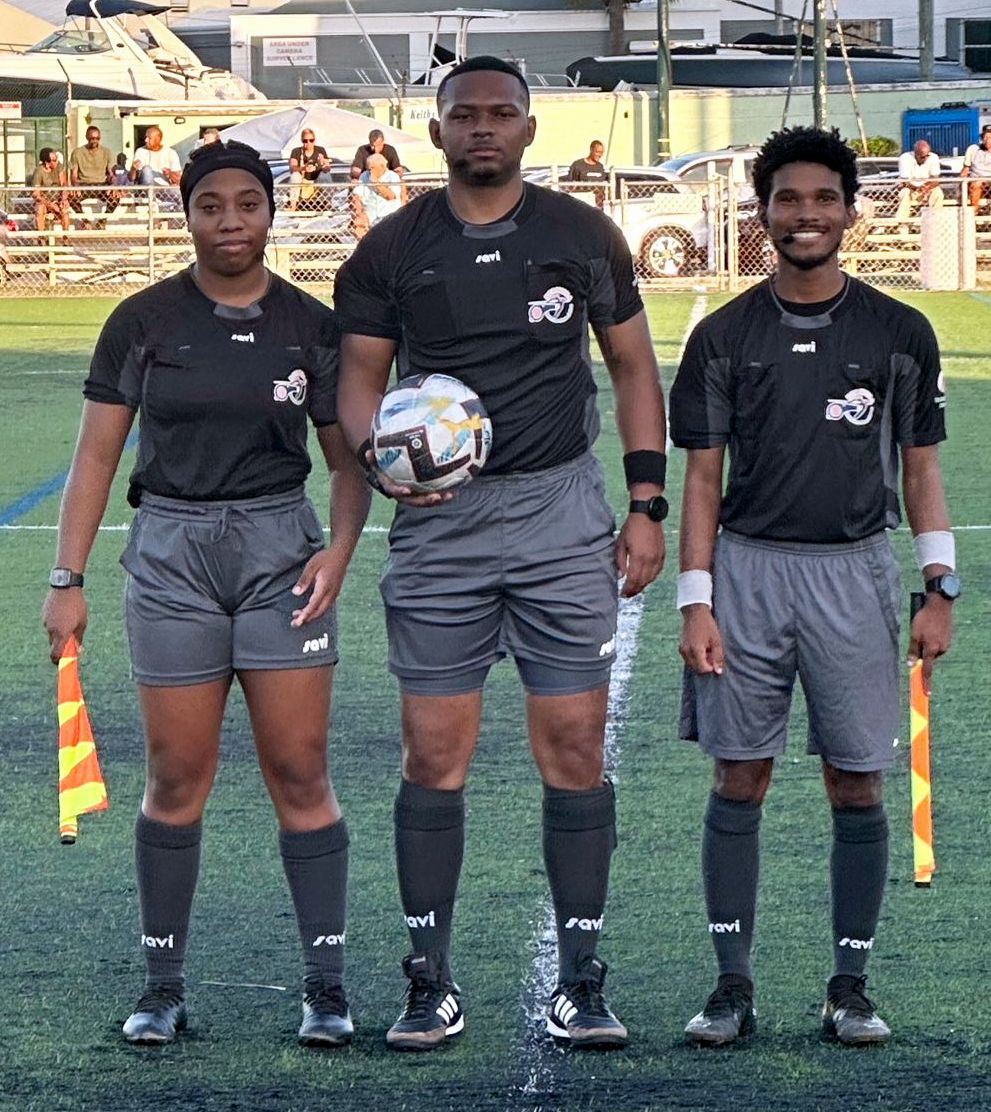 Hornets-Rams Officials
IslandStats.com
Dandy Town Hornets 1 North Village Rams 3
The North Village Rams defeated the Dandy Town Hornets 3 – 1 at the BAA Field.
The North Village Rams took a 1 – 0 lead in the 19th minute when D'Andre Wainwright converted from the penalty spot, Adio DeShields would double the North Village Rams lead in the 39th minute as they took a 2 – 0 lead to the break.
In the 80th minute, Jaizel Smith DeShields gave the North Village rams a 3 – 0 lead, Tomiko Goater would pull a goal back for the Dandy Town Hornets in the 88th minute, but they could not get a closer falling 3 – 1.