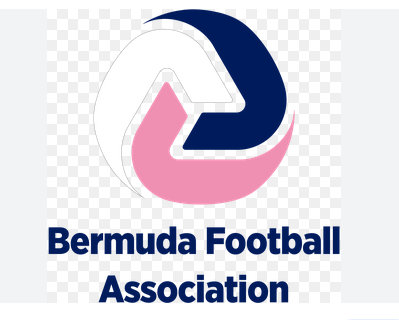 A total of 76 players have transferred to new clubs for the upcoming Bermuda Football Association First Division 2023/24 Season.
In the First Division BAA, and Robin Hood both had 17 players depart their teams.
The biggest lost for BAA is seeing Riley Robinson and Jaidyn Robinson heading to the St. George's Colts, while the Boulevard Blazers see 9 players depart the club, Robin Hood see at least 9 starters depart.
FIRST DIVISION (76)

BAA (17)
1. Matthew Amaral - Vasco Da Gama
2. Evan Brewster - Robin Hood FC
3. Gianni Burgess - Hamilton Parish
4. Ny'aun-Jae Crockwell - Boulevard Blazers
5. Shalom Cannonier - Vasco Da Gama
6. Miguel Falcao - Vasco Da Gama
7. Mateo Donawa - Somerset Eagles
8. Chioke White - Somerset Eagles
9. Cole Packwood - St. David's
10. Chazz Knight – St. David's
11. Riley Robinson – St. George's Colts
12. Jaidyn Robinson – St. George's Colts
13. Calum Maule - Vasco Da Gama FC
14. Shaquille Dill - Boulevard Blazers
15. Toby Gibbons - Vasco Da Gama
16. Tre Burgess - Hamilton Parish
17. Damon Armstrong - North Village Rams
BOULEVARD BLAZERS (9)
1. Jahzardae Samuels – Dandy Town Hornets
2. Azir Harvey – Dandy Town Hornets
3. Jerome Bailey – Dandy Town Hornets
4. Giano Liburd – Dandy Town Hornets
5. Deshun Hendrickson Devonshire Recreation Club
6. Akim Johnston X-Roads WFC
7. Quadir Maynard Devonshire Recreation Club
8. Angelo Matthews X-Roads WFC
9. Clay Darrell Robin Hood FC
DEVONSHIRE COLTS (3)
1. Erik Fredrick - Vasco Da Gama
2. Zhiyah Wolffe-Simpson - Southampton Rangers
3. Charles Trott - Southampton Rangers SC
IRELAND RANGERS (1)
1. Rae Outerbridge - Somerset Trojans
ROBIN HOOD (17)
1. Ereico Outerbridge – Dandy Town Hornets
2. Dante Leverock – Dandy Town Hornets
3. Adrian Trott – Dandy Town Hornets
4. Ahria Simons – PHC Zebras
5. Colin Ryan - Paget Lions
6. Tristen Davis - Paget Lions
7. Kwame Naylor - Somerset Trojans
8. Paris Robinson - Somerset Trojans
9. Liam Evans - North Village Rams
10. Luke Fulton - Paget Lions
11. Torque Outerbridge - Wolves
12. J'Kai Berkeley - Wolves
13. Shannon Burchall - Devonshire Colts
14. Malachi Henry - Somerset Trojans
15. Teiko Lowe - X-Roads
16. Kai Sampson(Warwick Academy) - Somerset Trojans
17. Keyan Webb - North Village Rams
SOMERSET EAGLES (10)
1. Kamran Harvey - Vasco Da Gama
2. Rychus Symonds - Vasco Da Gama
3. Kyshon Burgess - Vasco Da Gama
4. Rio Russell - Somerset Trojans
5. Dylan Arruda - Somerset Trojans
6. Jahvon Mallory – PHC Zebras
7. Dion Woolridge - Wolves
8. Shawn James - Wolves
9. Dane Simmons - Wolves
10. Troy Hall Jr - Paget Lions
SOUTHAMPTON RANGERS (3)
1. Anthony Rocker - Robin Hood
2. Trey Durham - North Village Rams
3. Jayden Gibbons - Somerset Trojans
ST. DAVID'S (10)
1. Jacal Minors - Robin Hood FC
2. Irvon Vanputton - Robin Hood FC
3. Ari Cannonier – St. George's Colts
4. Amon Joaquin Simons - St Georges Colts
5. Wolde Jones - Ireland Rangers
6. Jamori Jones-Tyrell - Hamilton Parish
7. Iyuan Smith - X-Roads
8. Stuart Wilson - Robin Hood FC
9. Justin Pitcher - Robin Hood FC
10. Ankoma Cannonier - Robin Hood FC
VASCO DAGAMA (2)
1. Cofield Robinson - Robin Hood FC
2. Cameron Viera (Youth Program) – Dandy Town Hornets
WOLVES SPORTS CLUB (4)
1. Eduardo Viera - Vasco Da Gama
2. Samario Valasse-Paul - Hamilton Parish
3. Matthew Mello Cann – Dandy Town Hornets
4. Omeek Smith - Devonshire Cougars