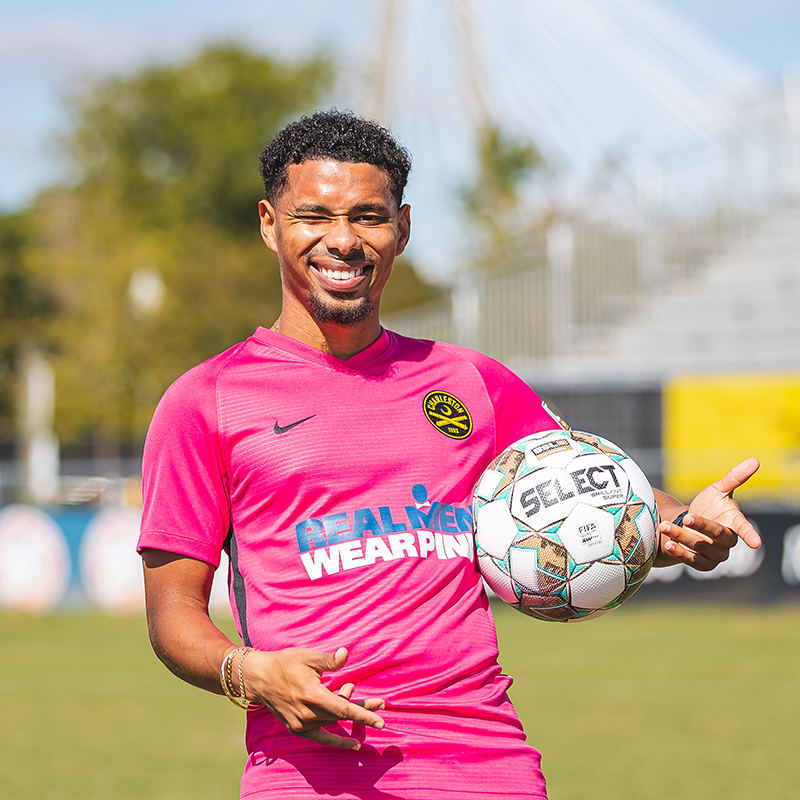 Zeiko Lewis and his Sacramento Republic FC teammates remain unbeaten in four straight and atop the Western Conference standings after a 1 - 1 draw against Memphis 901 FC. The Indomitable Club picked up another point at home with an equalizer from the club's leading scorer, Russell Cicerone.
Republic FC had its best chance of the half in the 39th minute as Conor Donovan soared above the defenders to get to the end of a Nick Ross free kick, but Donovan's header went just high of the goal. Early in the match, veteran defender Donovan reached a career milestone as he crossed 15,000 minutes in USL play. The night also marked the 150th USL appearance for Elk Grove native Matt LaGrassa.
Memphis would push the pace of the match in the first 45, but Republic FC goalkeeper Danny Vitiello stood tall with 3 big saves in the first half. Memphis' first shot on frame came from Aaron Malloy in the 12th minute, blasting in a shot from 20 yards out, but Vitiello would do well to block the shot, eventually punching the ball over the crossbar for a corner. Malloy looked dangerous again in the 27th minute, nearly finding the opening goal on a free kick, but the shot hit the woodwork.
Memphis would eventually find the first goal of the night as Rodrigo Da Costa tucked a ball into the box to a streaking Emerson Hyndman.
901 FC would retreat into a defensive posture, while Republic FC poured on the attack. Changes from Mark Briggs brought new energy to the Indomitable Club. The Quails chased the equalizer with 15 second-half touches in the opponents' box. With continued pressure up top, Sacramento found the equalizing goal in the 87th minute as Keko drove the ball down the left flank, connecting with Russell Cicerone for the striker's 10th goal of the season.