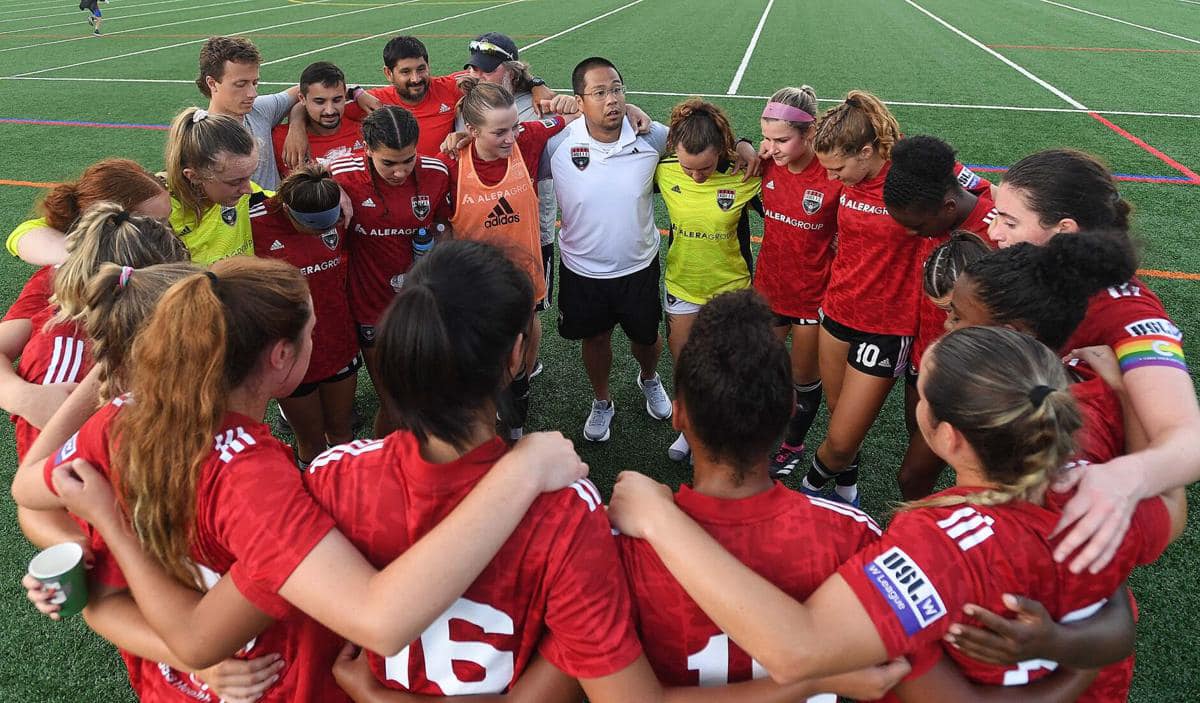 A trio of first-half goals paved the way for NC Courage U23 to claim victory against Nia Christopher and her Eagle FC teammates as Mia Oliaro, Macey Bader, and Mackenzie Geigle each found the net to put the hosts out of reach at WakeMed Soccer Park.
North Carolina took control of the game from the off and made the opening breakthrough in the 22nd minute when Oliaro received a pass from Lauren Martinho near the top of the penalty area and rifled a low shot into the bottom-left corner of the net.
The hosts got the chance to double their lead from the penalty spot two minutes later when Oliaro was brought down in the box. Eagle FC goalkeeper Sydney Davis denied Baderís shot to the right corner from the spot only to be ruled to have left the goal line early resulting in a retake. Baderís retake was also saved by Davis to the left corner, but the rebound came back to Bader who scored on the second opportunity.
Geigle added a crucial third just before halftime as she found space on the left side after a pass forward by Brookyln Holt and cut into the penalty area before curling a shot into the right corner of the net. Eagle pulled a goal back midway through the second half when Christopher scored from close range off a cross from the left by Courtney Butlion, but Emily Moxley iced the game for the hosts with nine minutes to go with a penalty kick to the top-left corner of the net that left Davis little chance.