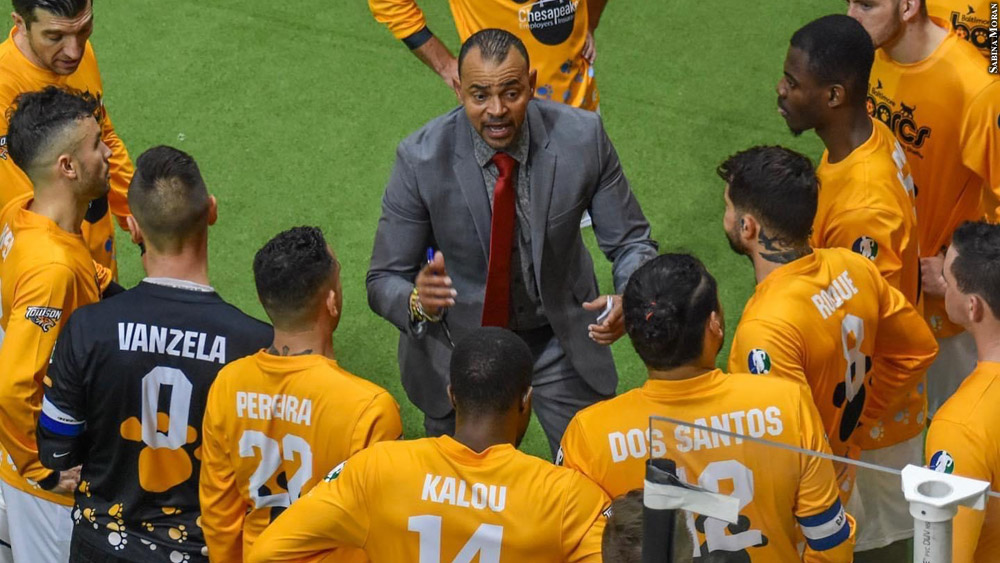 David Bascome and his Baltimore Blast stayed in Mexico to take on the Chihuahua Savage for game two of the 2022-23 MASL Championship.
Bascome and the Blast down 1 – 0 in the series, fell to Chihuahua 10 – 6 in the second game as Chihuahua were crowned the Champions.
The two teams went to the break after the first period tied at 1 – 1.
Chihuahua would score a single goal in the second and third periods to take a 3 – 1 lead into the final period.
With the Blast needing to win Game 2 to send it into a Mini Game for the title they threw everything they had at Chihuahua, scoring five times, however, Chihuahua would score 7 goals of their own to claim the victory.
The Blast got two goals from Tony Donatelli, and Lucas Roque, while getting single strikes from Jonatas Melo, and Ricardinho Sobreira.