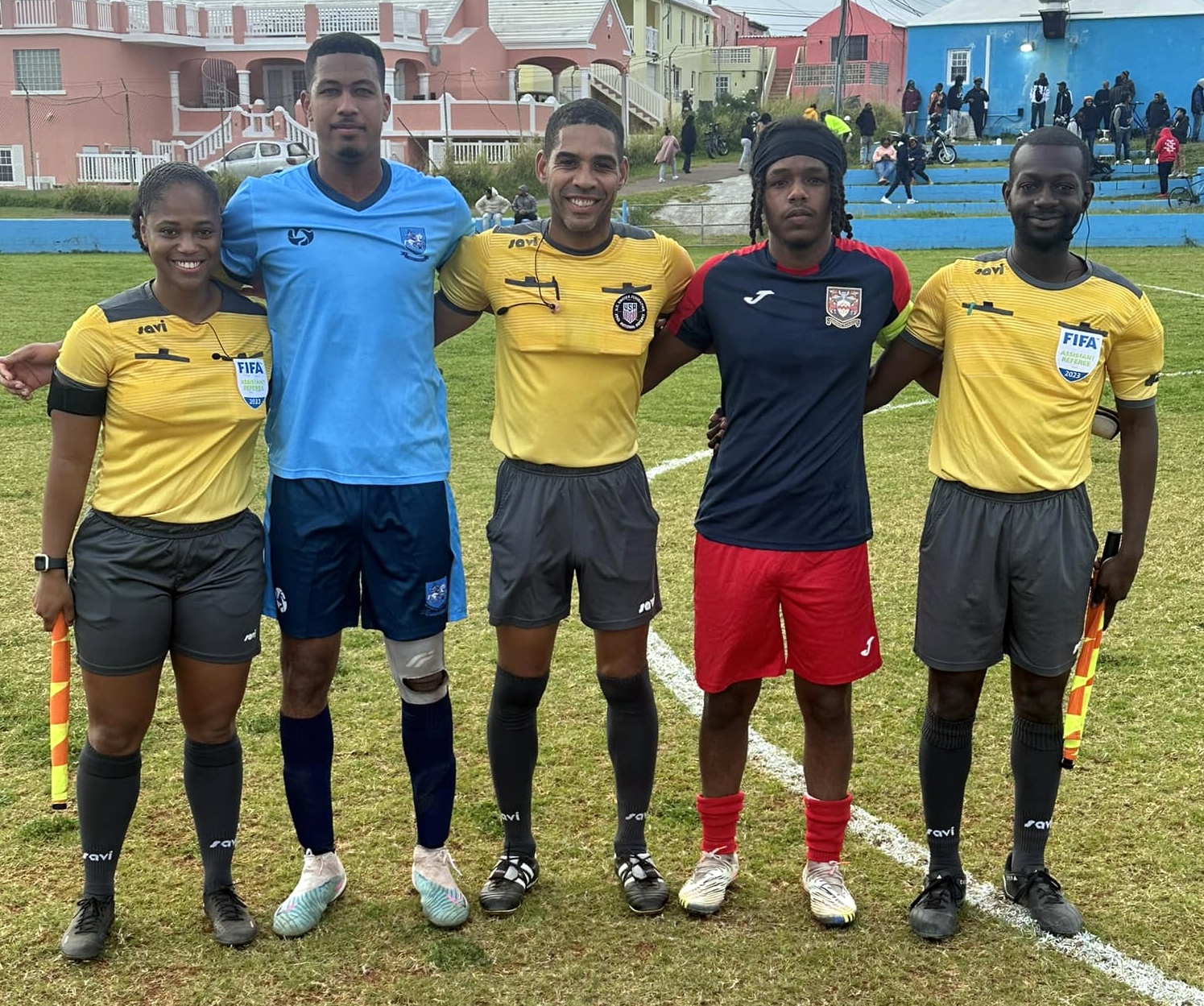 PREMIER DIVISION

St. George's Colts 2 Somerset Trojans 1
The St. George's Colt went back to the top of the table in the Premier Division following their hard-fought 2 – 1 win over the Somerset Trojans at the Wellington Oval.
Blaiz Hall gave the St. George's Colts the lead in the 38th minute, they would take that lead to the break.
Justin Corday equalized in the 68th minute, converting from the penalty spot, but Jonte Smith would put the St. George's Colts back in front in the 75th minute, which proved to be the winner.
Robin Hood 1 PHC Zebras 3
The PHC Zebras moved back to the top of the Premier Division standings following their 3 – 1 win over Robin Hood.
Robin Hood took the lead in the 24th minute when a poor back pass saw Wilmer Brayan Machuca Noriega lob the ball over an advancing goalkeeper.
Paul Simons equalized in the 28th minute, Jenico Sealey went down the right side, and his cross was put away by Simons from close range.
Roles were reversed in the 34th minute as the PHC Zebras took the lead, Simons did well to keep possession, and the ball would eventually fall to the feet of Sealey on the edge of the box and his shot went in off the upright.
Simons would make it 3 – 1 to the PHC Zebras when he rose high to head in a cross in the 54th minute.
With the win the PHC Zebras move back ahead of the St. George's Colts by two points.
FIRST DIVISION

Paget Lions 1 Young Men Social Club 3
Young Men Social Club drew level on points with the Paget Lions following their 3 – 1 win at the Southampton Oval.
Young Men Social Club took a 1 – 0 lead to the break after Giniko Butterfield scored in the 39th minute.
David Jones doubled the Young Men Social Club lead in the 82nd minute, N'Zyah Edwards made it 3 – 0 to Young men Social Club in the 90th minute, but Koshun Durrant pulled a goal back for the Paget Lions in stoppage time.