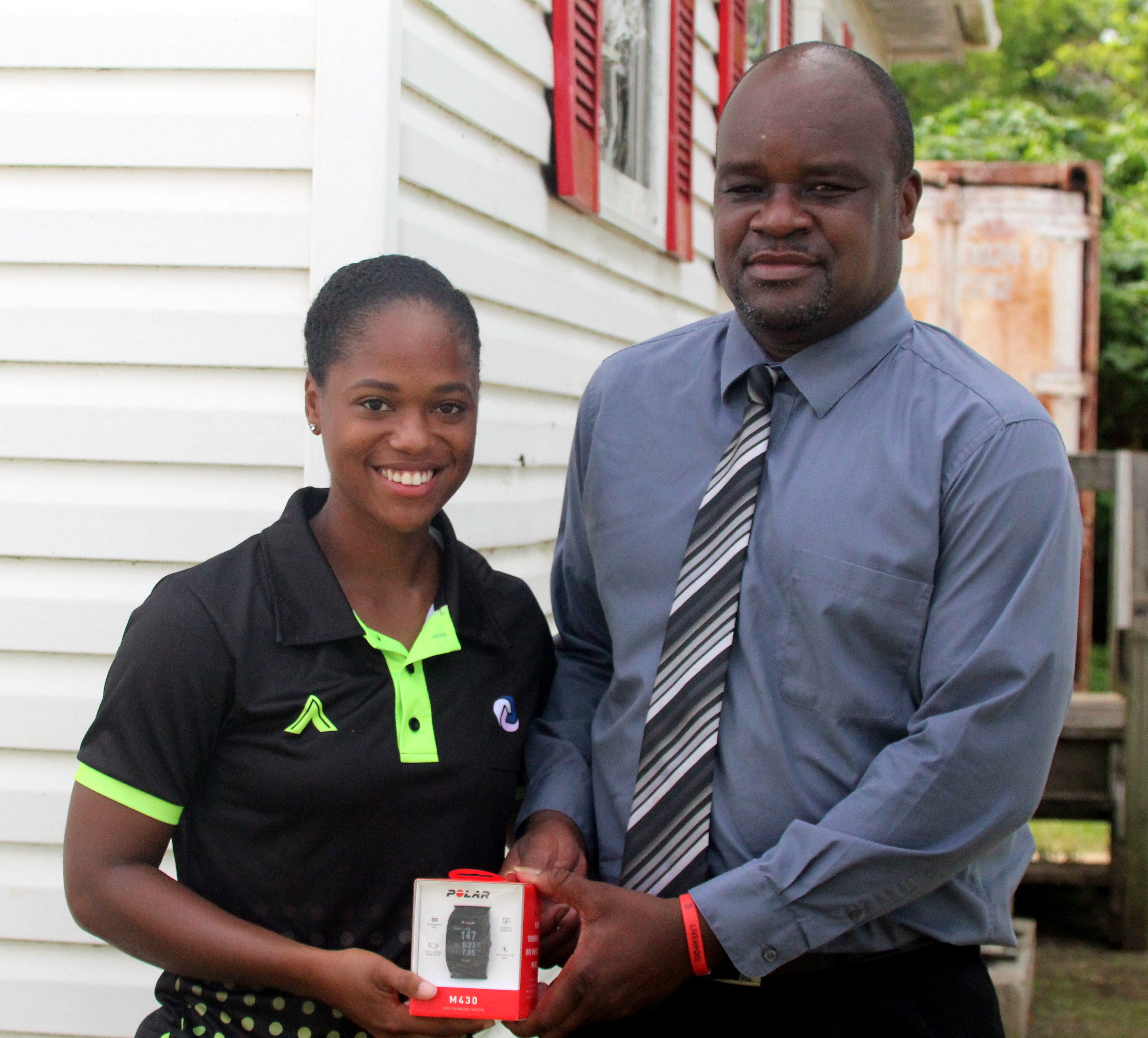 Earlier this year the Bermuda Football Association Chairman of Referee's Crenstant Williams and President Mark Wade was on hand inside the Clyde Best Center of Excellence to present Bermuda Referee Awards.
A special presentation of Polar Watches was handed out to three young men who had been identified as having FIFA potential, the Chairman has identified yet another person to present a Polar Watch.
Natasha Trott was one of two females who recently became the first two Bermuda Football Association females to pass the FIFA AR Fitness Test.
Trott was presented her Polar Watch by Williams.