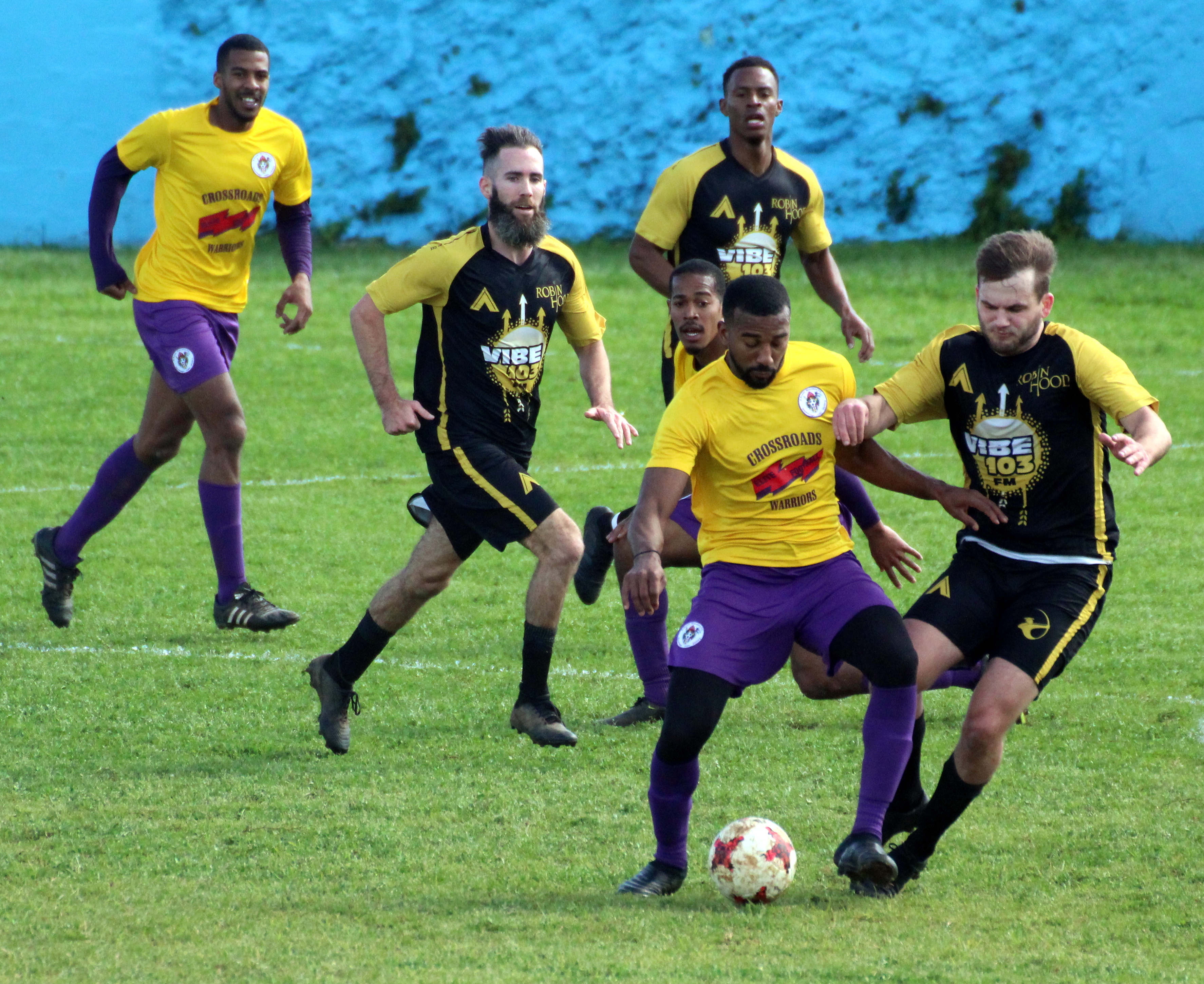 Robin Hood 3 X-Road's 0
Two-time defending FA Challenge Cup champions Robin Hood advanced to their 4th final since 2016 after defeating X-Road's 3 – 0 at the Wellington Oval in their Semi-Final battle.
Aaron Nelson puts Robin Hood ahead in the 30th minute. A goal kick by X-Road's goalkeeper Dashun Cooper was held up in the wind, the ball was knocked into the path of Nelson who ran unchallenged and beat Cooper with a low shot.
Although now ahead 1 – 0, Robin Hood had a concern as captain Lejuan Simmons was favoring his hamstring and was soon replaced.
Simmons' replacement Shakir Smith double the lead for Robin Hood in the 75th minute and then in stoppage time Antwan Russell who has been in goal several times this season travelled the length of the field and converted from the penalty spot to earn Robin Hood the 3 – 0 win.