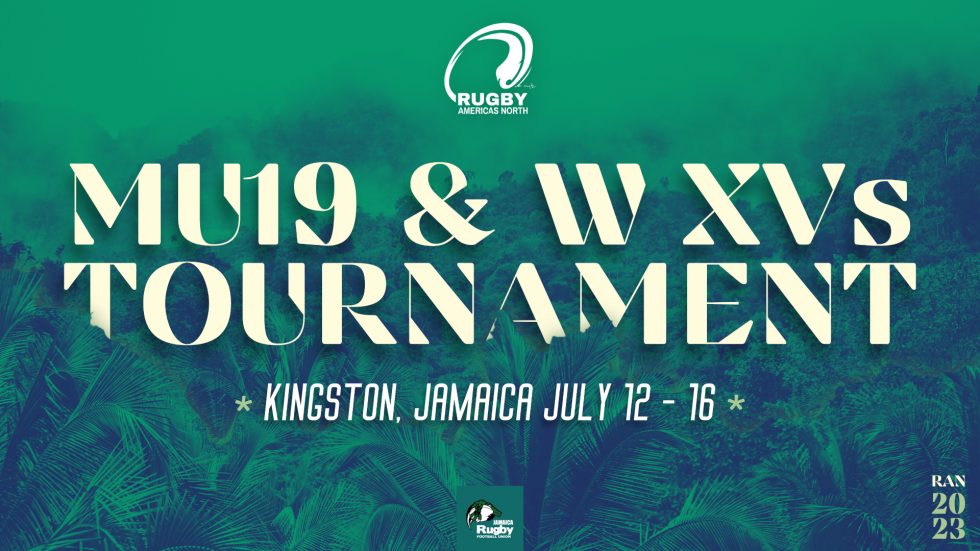 Jamaica will host the 2023 Rugby Americas North (RAN) Under-19s Men's and Senior Women's 15s Tournament.
The five-day event will take place July 12th – 16th in Kingston, Jamaica – held at the University of the West Indies, as it was in 2022. Both competition brackets will play 15 a-side matches, a change on the Women's side from last year's 12s format.
"After a successful Men's U19 15s and Senior Women's 12s in Jamaica last year, RAN is delighted to be able to return to the University of West Indies' Mona Bowl for an exciting week of rugby," said RAN General Manager Niall Brooks.
"More importantly for the region, we shall see the return of Senior Women's 15 a-side rugby which is vital for the continued growth of the women's game and a pathway for development for Mexico and the Caribbean unions to fifteens global competition."
"It's an honor for the Jamaican Rugby Football Union (JRFU) to host this regional event again," said JRFU Chairman Jerry Benzwick. "To us, this is an opportunity to showcase some of what rugby union has to offer the country, connect with stakeholder, and expose our youth to the sport at the international level. We are excited about giving our teams a chance to play in front of a Jamaican audience and sharing our culture with our regional neighbors."