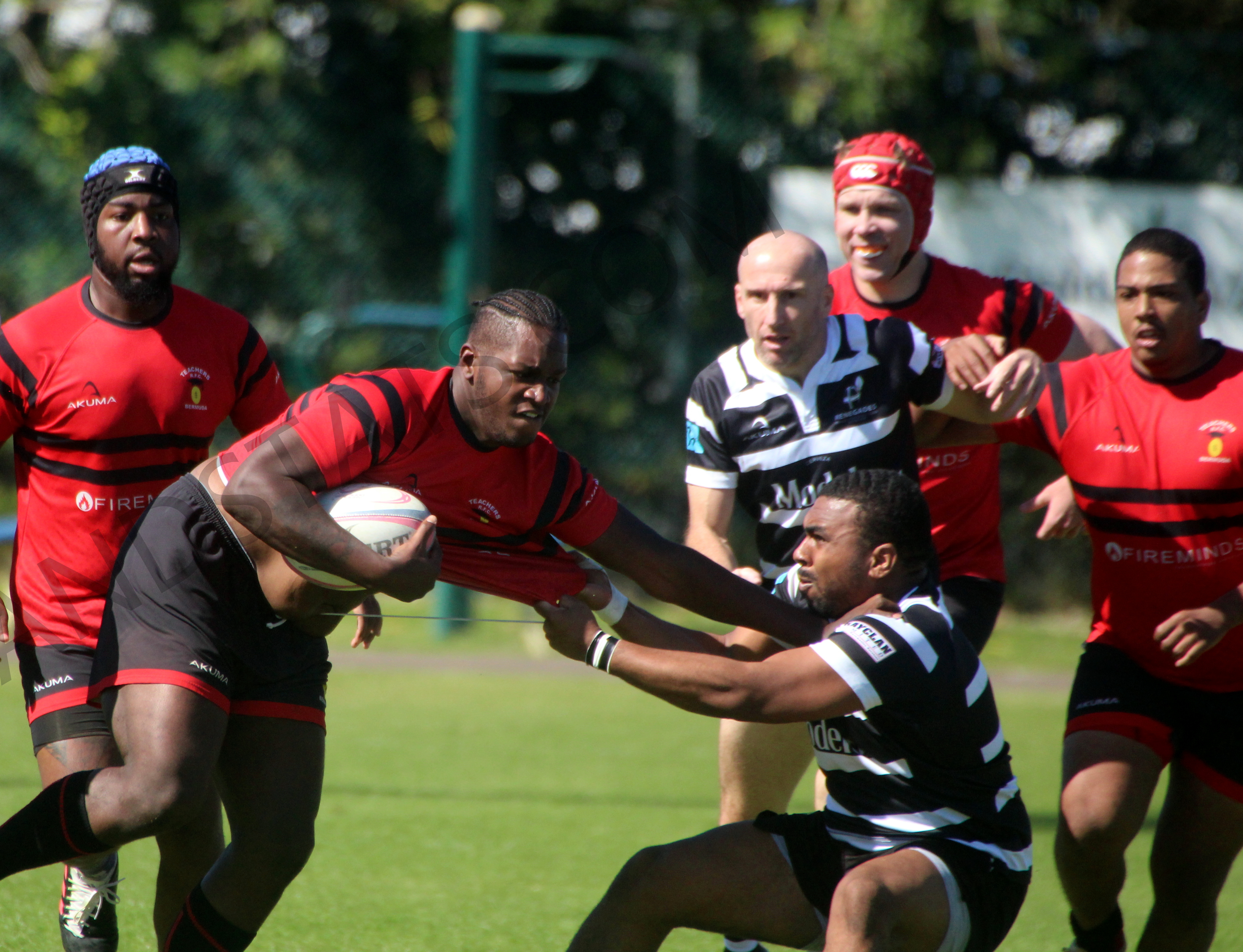 Yet another Bermuda Rugby Football Union triple header took place at the National Sports Center.
Click Here to see
Pictures of Ladies & Menís Rugby March 5th 2022
The Womenís Division opener saw the Teachers defeat the Renegades drew 10 Ė 5, the Teachers got Tryís from Christie Halliday, and Sally Cann, while Sarah Maybury scored the lone Try for the Renegades.
In the other Womenís Division match, the Police defeated the Mariners 40 Ė 5. Anna Hutchinson would lead the Police Ladies to victory with 3 Tryís, Fiona Donaldson added 2 Trys, and Estienne Coetzee scored once, Hutchinson kicked 4 Conversions, while Donaldson kicked 1 Conversion, Apryl Jackson scored the lone Try for the Mariners.
In the Menís Division game the Mariners/Renegades (Mixed Team) defeated the Teachers 33 Ė 10.